EXCITING SUMMER COLLABORATION
Stratford Chefs School and The Prune Restaurant announce unique alliance.
The Prune to operate out of Chefs School premises for summer of 2023.
Stratford Chefs School and The Prune Restaurant (The Prune) announced today a unique dimension to their longstanding business relationship, whereby The Prune will operate out of the Chefs School premises at 136 Ontario Street for the summer of 2023. This alliance represents a continuum of the strong bond between the two businesses, as Stratford Chefs School was co-founded in 1983 by Eleanor Kane, then co-owner of The Old Prune which, along with Rundles Restaurant, provided cooking facilities and invaluable dining room experience for the School's culinary arts students.
"This alliance is a real win/win," says Chefs School Board Chair, Nigel Howard, "a win for the School's summer program students, as well as an opportunity for The Prune to continue its operation during the summer season. For some time, the School has been looking for the best way to provide our Level 1 Summer Program students with quality dining room experience, and recently identified this as a strategic priority. It's going to be great for our students to have exposure to and gain first-hand experience in a top-level dining establishment."
The Prune Restaurant owners Bill and Shelley Windsor recently decided not to operate from their current Albert Street location, and the building is currently for sale.
"We're thrilled to see our historic alliance with Stratford Chefs School continue in this way," says Shelley Windsor. "This venture builds on our long-standing, symbiotic business relationship. While continuing to operate independently, both organizations are committed to creating an amazing and sustainable culinary recruitment pool for Stratford and surrounding areas. Our team looks forward to this opportunity to contribute to the School's programming, while wowing our guests once again this summer with the exceptional food and service that is so much part of The Prune brand."
Formerly branded as The Prune Restaurant, The Prune @ Stratford Chefs School will operate on a partial sub-lease basis out of the School's dining premises at 136 Ontario Street from June 1st to September 30th, 2023.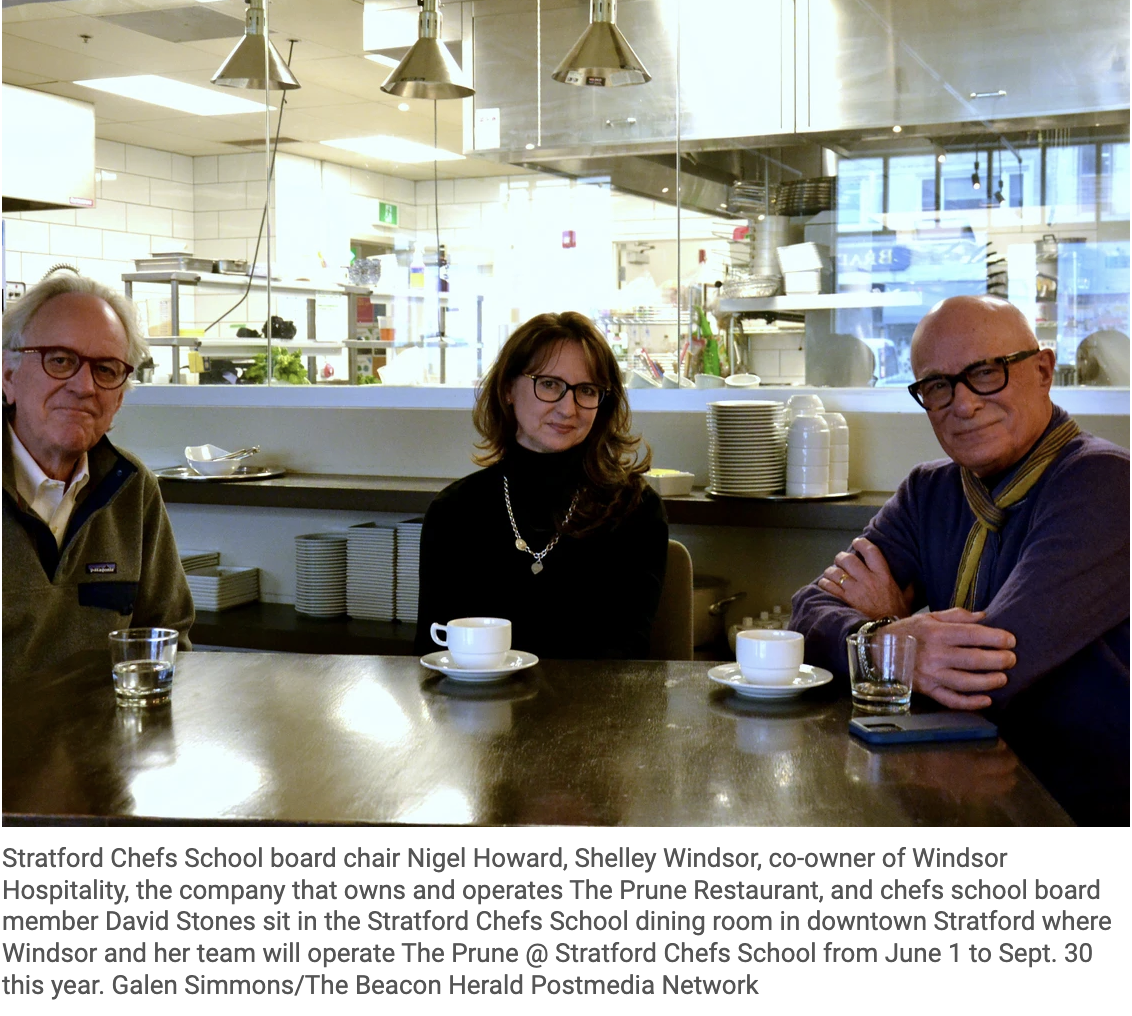 ---
OPEN KITCHEN COOKING CLASSES
There is an Open Kitchen class for every interest – choose from a variety of hands-on sessions ranging from Pasta to Vegetarian Meals, to a new Pastry series, and more! Classes are selling out quickly – book in now.
Chef Instructor: ELI SILVERTHORNE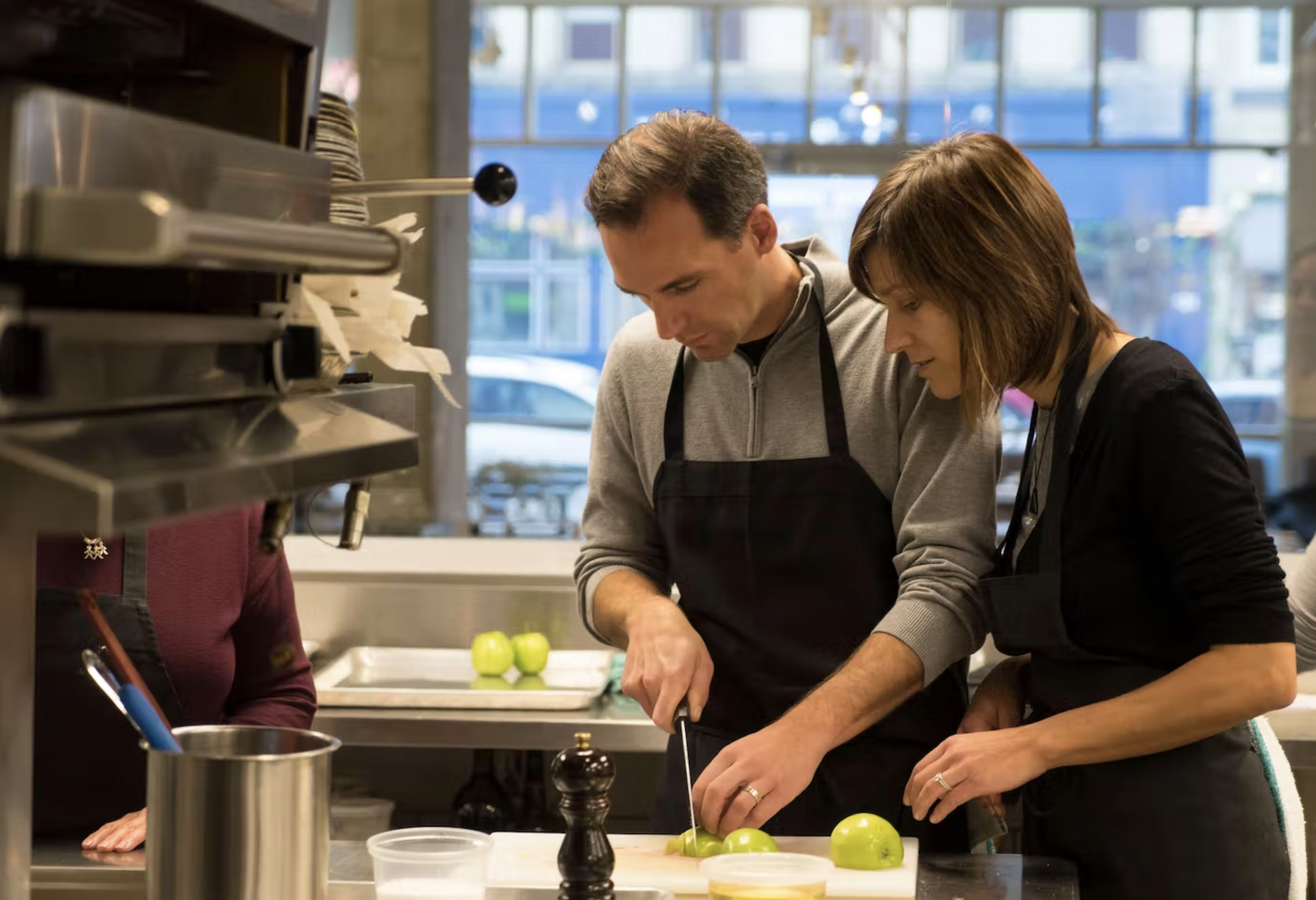 ---
The Time is NOW
Apply today and join an extraordinary group of motivated students.
Start making your mark in the culinary industry!

June – September, 2023
"I believe I put my best foot forward. Balancing kitchen and dining room service, homework, and living alone for the first time was quite the challenge; but my struggles only made making it to the finish line (Graduation) that much more rewarding."

-Seth Riekenbrauck, 2020 Summer Program
SCS Class of 2021
Call now to find out about the advantages of our unique Summer program. Limited spaces available.
---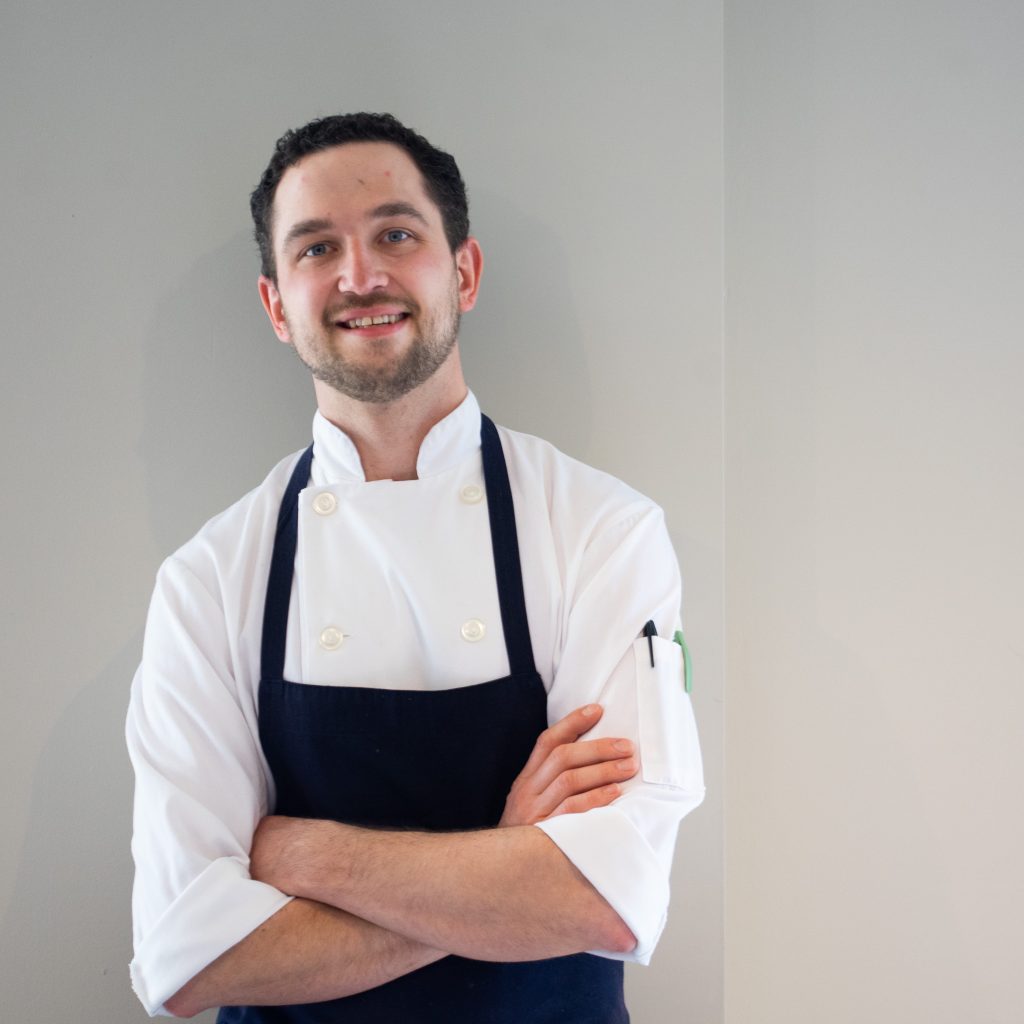 "When I decided to be a chef, I made it a goal to pick the best culinary school in the country to build a solid foundation. I chose the Stratford Chefs School, mostly for its reputation for producing talent, for its intense training program, and for the intimate student – teacher ratio. I certainly wouldn't be where I am in my career without the connections I made and the skills that I learned there."
Carl Heinrich | Executive Chef and Co-owner, Richmond Station, Toronto | Stratford Chefs School Class of 2005 | Top Chef Canada 2012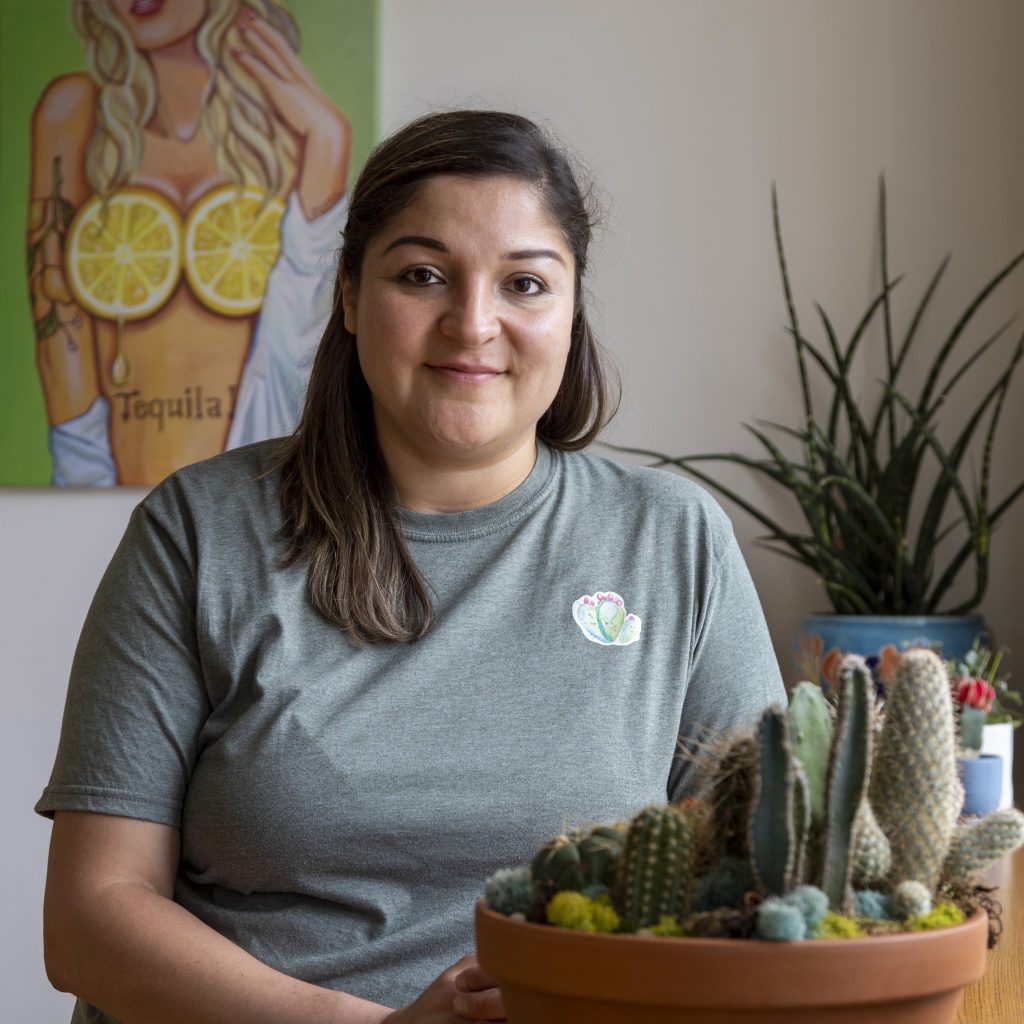 "The Stratford Chefs School provides the training to create world-class chefs who are comfortable working in any kitchen environment. Its immersive, approachable, interactive curriculum provided me with the tools and confidence that I needed early on in my career to make the transition from the school setting to the workforce. Perhaps most important to me are the lasting friendships that were made, the ongoing support from the SCS community, and exciting collaborations with other alumni."
Alondra Galvez | Owner/Chef, El Cactus Taco Shop | Stratford Chefs School Class of 2003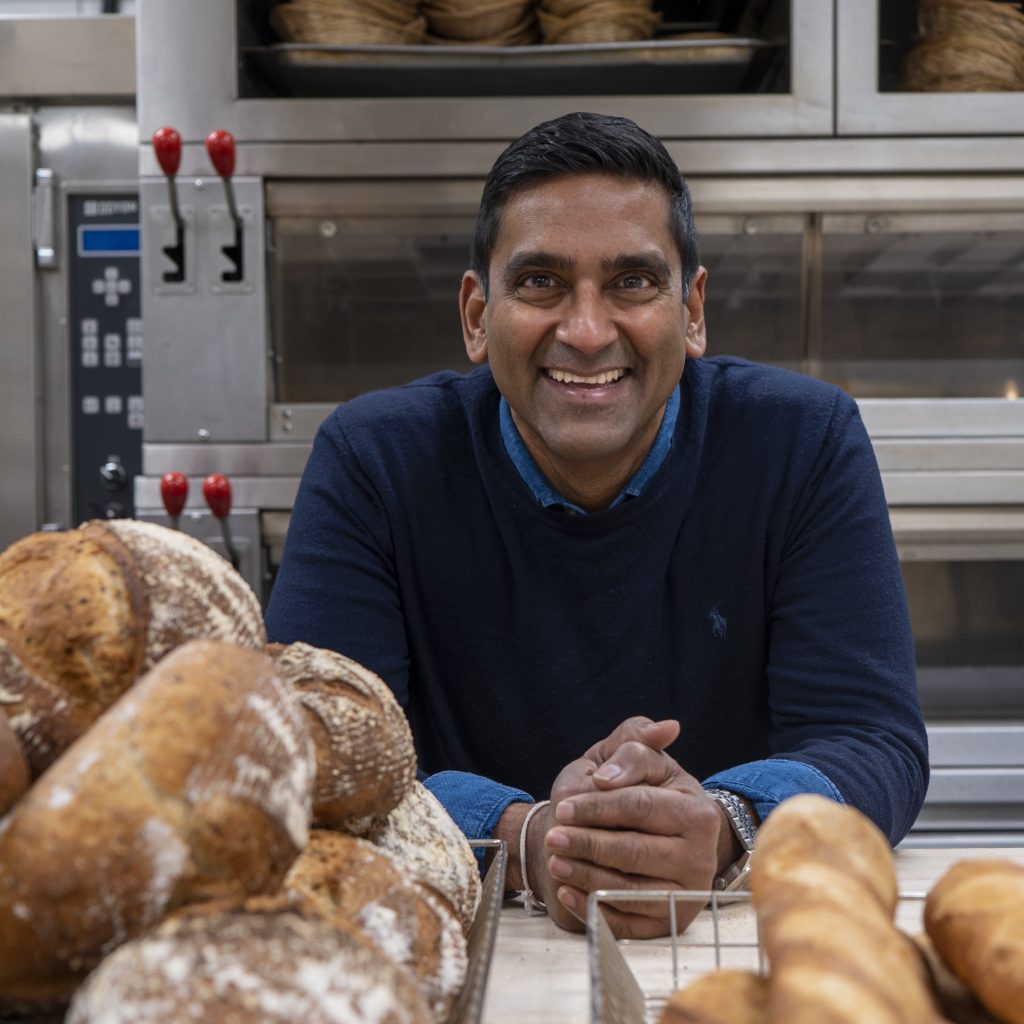 "At the Chefs School, I was given the opportunity to challenge myself, and expand the limits of my culinary skill and knowledge. SCS gave me the ability to trust in my own skill and allowed me to expand my knowledge. Now I confidently pass that skill and knowledge to my students."
Mel Athulathmudali | Teacher, Strata Montessori | Owner, Chef Mel Catering | Stratford Chefs School Class of 2016
---
---

Photography by Terry Manzo (SCS Class of 1985)