THE SCS ALUMNI PROJECT | Profile 9
Ann Marie Moss | Moss Berry Farm
If you've ever met Ann Marie Moss (Class of 1992), her indefatigable spirit, gentle smile and Irish charm will make you feel like you're the luckiest person in the world. And one can get the feeling it's the world Ann Marie has set out to conquer. This Stratford Chefs School alumna has an amazing story to tell about passion, hard work and entrepreneurship.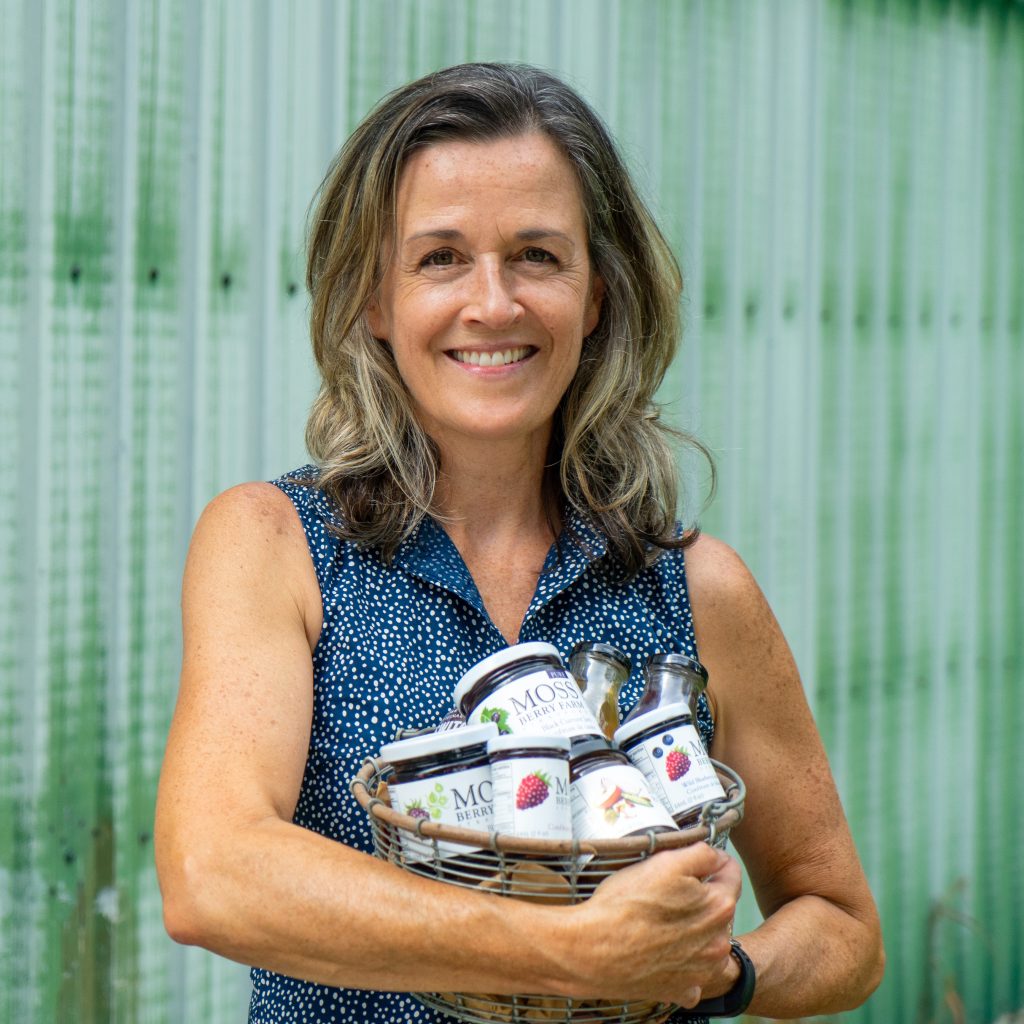 Many of these qualities were borne of her experiences growing up on Moss Berry Farm where she worked alongside her seven siblings and her parents picking berries among the many other tasks involved in family farming. In her spare time, she was establishing herself in service and management positions at SCS founding restaurants Rundles and The Old Prune. It was here that Ann Marie's interest was piqued to attend SCS. "I grew up working with entrepreneurs," she says, referencing the School's co-founders James Morris and Eleanor Kane. "Chefs school gave me transferable skills which you can apply to any industry."

After graduating from the University of Guelph with a degree in Hotel and Food Administration she traded her book bag for a backpack and headed for Australia. Upon returning home Ann Marie decided to enrol in Stratford Chefs School because she saw first-hand the school was run by people who would strive to meet the highest expectations in the industry: "If your expectations are high, the quality can't be lower." This is the ethic Ann Marie has brought to her numerous entrepreneurial endeavours.

Her first independent business was baking pies and supplying them to Stratford restaurants like Down the Street. "I did everything from scratch, which was difficult, but you learn a lot from running your own business." The pies transitioned nicely to her and husband Al Weber's Moss Berry Farm Preserves which they sell across the country. "It's been an exercise in growing a quality product in the marketplace." Next up, the couple created Moss Berry Farm's Original Canadian Switchel, an all-natural energy drink. "We wanted to develop a traditional beverage made with real ingredients. We've introduced something new to the market and targeted it to health-conscious younger people," says Ann Marie. Turns out it's even more popular with older people. "Taking risks is part of success. Sometimes you just don't know what will happen."
Parents to four adult children, in addition to running the jam and switchel business, she and her husband Al are developing a Christmas tree farm on the family property south of Stratford. Did we mention she also teaches high school in Waterloo? Must be something in those berries! You can visit Ann Marie and try her delicious jams and switchels at www.mossberryfarm.com.
Are you thinking about a career in the culinary arts?
READ MORE ALUMNI PROJECT PROFILES
Photography by Terry Manzo (SCS Class of 1985)
---
KICK-START YOUR TRAINING THIS FALL
Stratford Chefs School's hands-on, immersive curriculum and reputation for excellence make it the obvious choice for your culinary training, whether you're just starting out, or making a career change.
We're now enrolling students for our OCTOBER 2021 intake. Limited space available, apply now!
Located in the beautiful small city of Stratford, Ontario, a cultural and culinary destination, Stratford Chefs School will give you the foundation you need to succeed, whether your passion is in becoming a Chef, owning your own restaurant, catering, recipe testing, or any number of opportunities in the hospitality sector.
Photography: Terry Manzo | Video Edit: Slater Manzo
---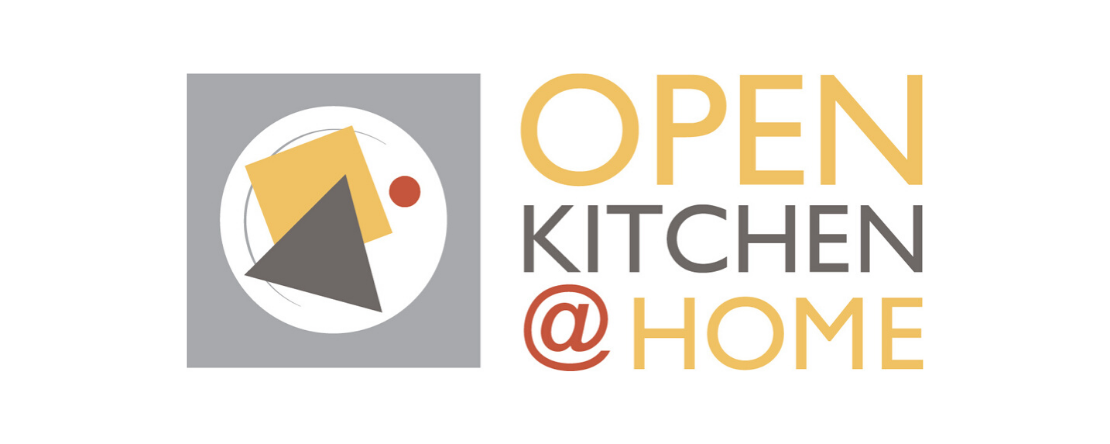 5 STAR REVIEW "What a great evening!
The video instructions are very helpful, and we learned new skills… the meal was a sensory delight – so many delicious flavours, textures and colours. Thank you!" -OK@H Patron Erin L., June 2, 2021
Meal Kits Available This Week
TOURTIERE | 2 Course Finish at Home Meal Kit | Thursday, September 9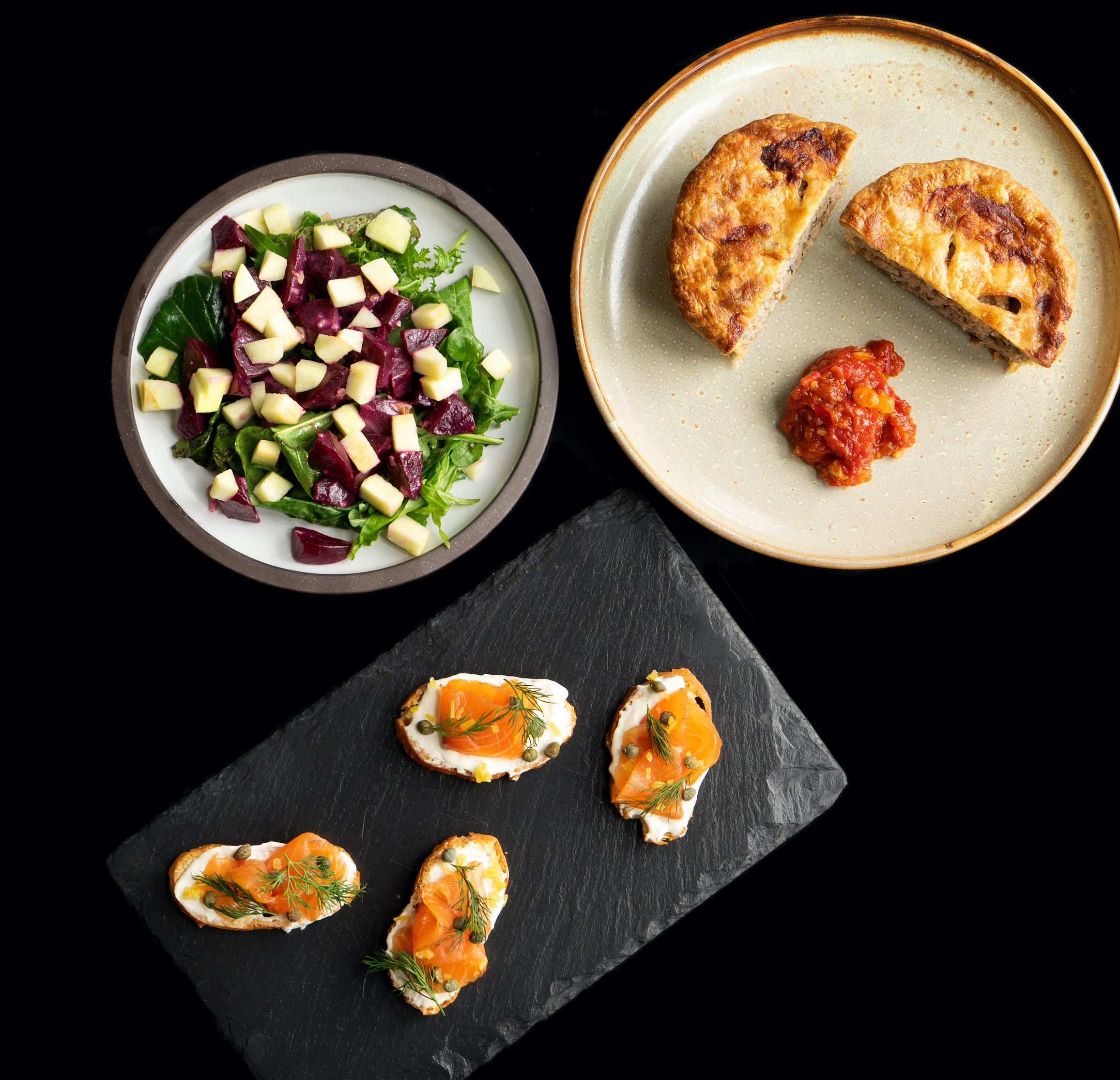 Menu
Gravlax Salmon Crostini with smoked horseradish & preserved lemon
Mini Tourtiere with red pepper chutney
Beet salad
$30 per person + HST | Chef Instructor Eli Silverthorne
Optional Add-ons:
Additional Gravlax Salmon Crostini $2.50 each
Additional Mini Tourtiere $15 each
Wine (750 ml bottle) $30
---
MEXICAN | 3 Course Finish at Home Meal Kit | Friday, September 10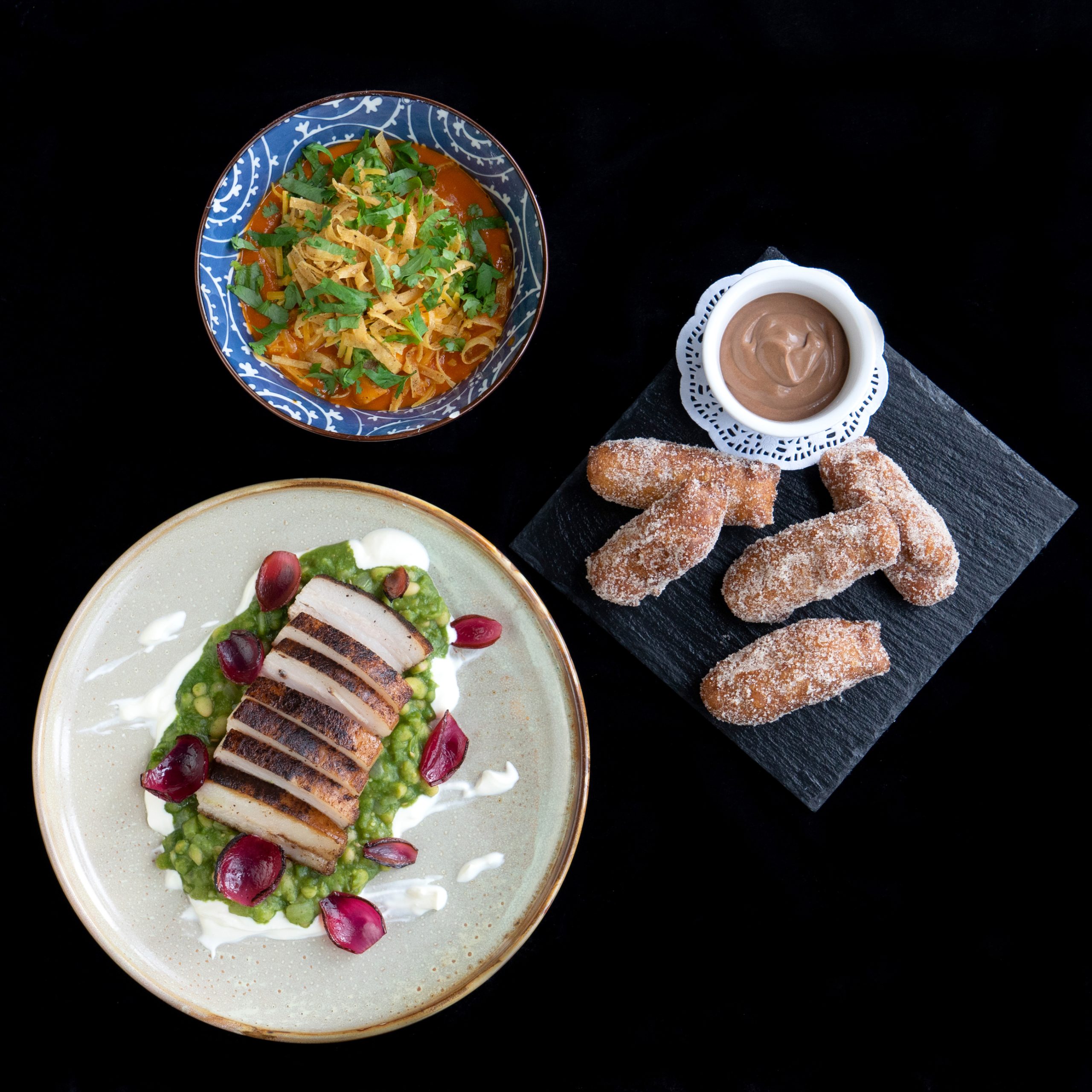 Menu
Chicken tortilla soup
Pork belly with herbed green mole & smoked crème fraiche, with pickled pearl onions
Churros with spiced chocolate sauce
$40 per person + HST | Chef Instructor Eli Silverthorne
Optional Add-ons:
Wine (750 ml bottle) $30
---
CLICK HERE TO EXPLORE THE FULL OPEN KITCHEN @ HOME SCHEDULE
Where the Best Chefs Train
Our innovative hands-on Professional Cookery Program will give you the foundation you need to succeed.
We are now accepting Applications for our October 2021 intake.

Since 1983, Stratford Chefs School has helped set the standard for excellence in professional culinary training in Canada and graduated over 800 students who contribute to the development of a distinctive Canadian cuisine.
Experience the Stratford Chefs School difference for yourself!

Photography by Terry Manzo (SCS Class of 1985)