Carrie Rau, Founding Member, VINEQUITY

Stratford Chefs School Alumna (Class of 2004), and current SCS Board member, Carrie Rau is also a founding member of the not-for-profit organization Vinequity, which focuses on equitable treatment and opportunity for members of the BIPOC + LGBTQ communities in the Canadian wine industry. With the framework of Vinequity, Carrie and her co-founders are focusing on building relationships through Vinequity Mentorships with some of the biggest names in the Canadian Wine Industry. Heavyweights like Jennifer Heuther, John Szabo and Shiraz Mottiar, to name a few, lend their expertise and guidance to members of the BIPOC + LGBTQ community who are searching out exciting and equitable careers in wine and hospitality.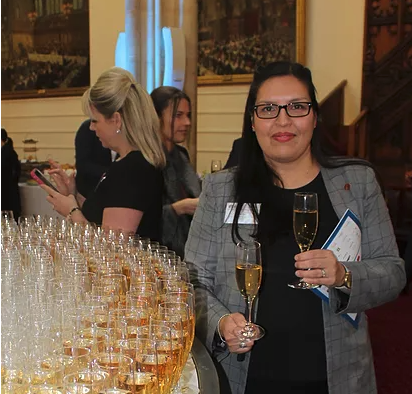 Scholarship opportunities are available for successful candidates for educational programs such as WSET, CAPS, CMS and many wine education programs at Canadian Colleges. Vinequity provides initiatives to increase the visibility of diverse wine professionals in Canada, as well as advocating for fair practices in all facets of the wine industry from the vineyard to the restaurant floor.
The Vinequity mission is truly a passion project for Carrie, and everyone associated with the organization. We encourage you to explore all they are doing by visiting www.vinequity.ca. We are very proud of your efforts, Carrie and grateful for your presence on the SCS Board. We look forward to following Vinequity and the opportunity to raise the profile of this vibrant organization through your association with the Stratford Chefs School.
READ OUR ALUMNI PROJECT PROFILES
---
Hey Food Lovers, Thinking of a Career Change?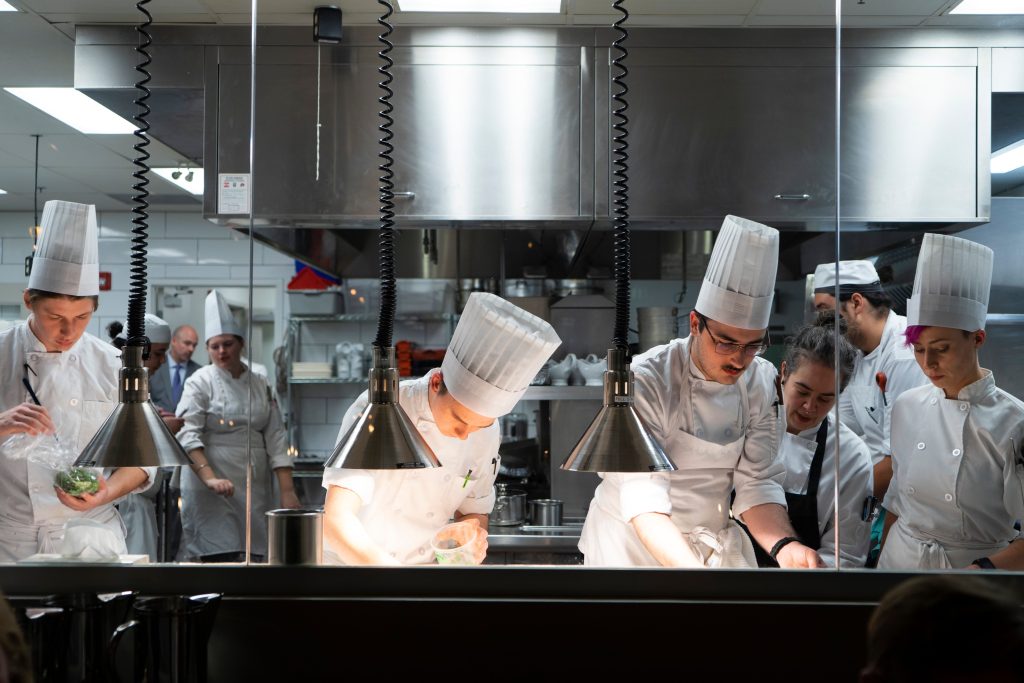 Stratford Chefs School is the path to many options in the culinary arts. Perhaps you want to marry your love of photography and your talents in the kitchen? Maybe you've always dreamed of owning your own restaurant?
Experience our highly regarded, hands-on curriculum in beautiful Stratford, Ontario – a community thriving with an unmatched culture of food and art appreciation!
There are only a few spaces remaining for our October Level 1 program intake.
2019 Escoffier Dinner Photo: Terry Manzo
---
---
Where the Best Chefs Train
Our innovative hands-on Professional Cookery Program will give you the foundation you need to succeed.
We are now accepting Applications for our October 2021 intake.

Since 1983, Stratford Chefs School has helped set the standard for excellence in professional culinary training in Canada and graduated over 800 students who contribute to the development of a distinctive Canadian cuisine.
Experience the Stratford Chefs School difference for yourself!

Photography by Terry Manzo (SCS Class of 1985)