Mark Brown | Co-Owner, Lady Glaze Doughnuts | SCS Business Instructor
Stratford Chefs School Alumnus Mark Brown (Class of 2009) is building a storied career. His accomplishments are impressive and he's unswerving on his current trajectory. As the SCS Business Instructor and co-owner of the immensely popular and ever-expanding Lady Glaze Doughnuts, entrepreneurship and success are merging nicely for Mark.
 
Having grown up in Ayr, Ontario, Mark's academic abilities eventually led him to a degree in Chemical Engineering, but upon considering opportunities in this field he says, "nothing held any appeal for me." He had his hand in the culinary arts while working in various kitchens to help fund school and was drawn to the creativity of that environment. Post-university, armed with what his mother called his "back-up plan," Mark was free to pursue his burgeoning passion for cooking and the world of gastronomy.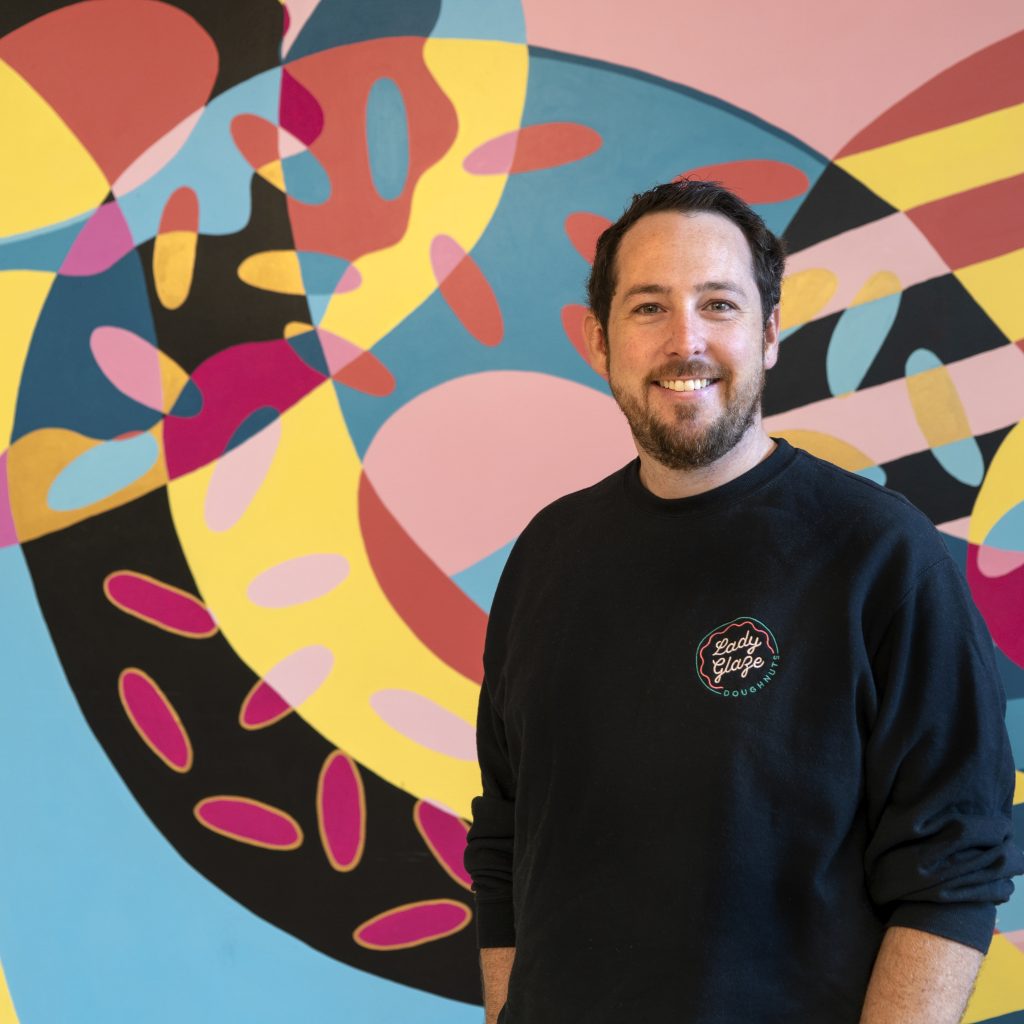 Much like everything Mark does, finding the right school was a meticulous effort. He was keen to research every detail and arrive at the most informed decision. After in-depth looks at all the bigger culinary schools in Ontario – George Brown, Conestoga, Cordon Bleu – Mark determined Stratford Chefs School was where he would formally train. As he describes it: "I loved what Stratford brought to the experience – learning on a line like in a restaurant, and not in a classroom. The learning wasn't as rigid as academia, and I enjoyed the connection with fellow students."
Upon graduation Mark completed his apprenticeship at Langdon Hall under then head chef Jonathan Gushue. He enjoyed the challenge of large restaurants and moved to the Charcoal Group in Waterloo running kitchens there for three years. During his tenure at Del's Enoteca he focused on the pizza program and the complexities of pizza dough. An invitation to a truffle festival in Italy as a guest pizza chef brought him into contact with the world of European three Michelin star restaurants. "In Europe working at a three-star Michelin restaurant is a career. It's different in North America, where often top kitchens are treated like stepping stones."

It was a stage at Eric Ripert's three Michelin star restaurant Le Bernardin in New York where Mark had an awakening of sorts. "We served over 1000 guests a day and Eric had two teams working eight-hour days and everyone would do one Saturday a month. It was here I realized it was possible to work in this industry at the top level and enjoy a work-life balance. This is a big problem in our industry today."

Lady Glaze Doughnuts wasn't an initial draw for Mark and he credits his business partner who was adamant and persistent in his attempts to get Mark on-board. Mark realized his connection to understanding pizza dough wasn't far from the dough used to make doughnuts. Once committed, there has been no turning back. Lady Glaze has recently completed a large production facility in Cambridge with capacity to create thousands of donuts an hour. Two more stores are slated to open soon and a new LGD food truck operating out of the University of Guelph has been a huge success. With budding corporate partnerships with companies like Wealthsimple, it's starting to feel like Mark won't need that engineering back-up plan after all.
Congratulations, Mrs. Brown.
Are you thinking about a career in the culinary arts?
Contact Jeff Leney at admissions@stratfordchef.com for more information.

Photo: Terry Manzo
---
A New School Year Starts Soon
We can't wait to welcome our new cohort of Level 1 Apprentices as well as our returning Level 2 Student Chefs. Orientation begins October 19th!
As part of our experiential Professional Program, we will again be offering Student Chef Dinner Labs for the public to enjoy, beginning in late October. Stay tuned for the Schedule and Prix Fixe Menus, coming soon to our online Reservations page at the link below!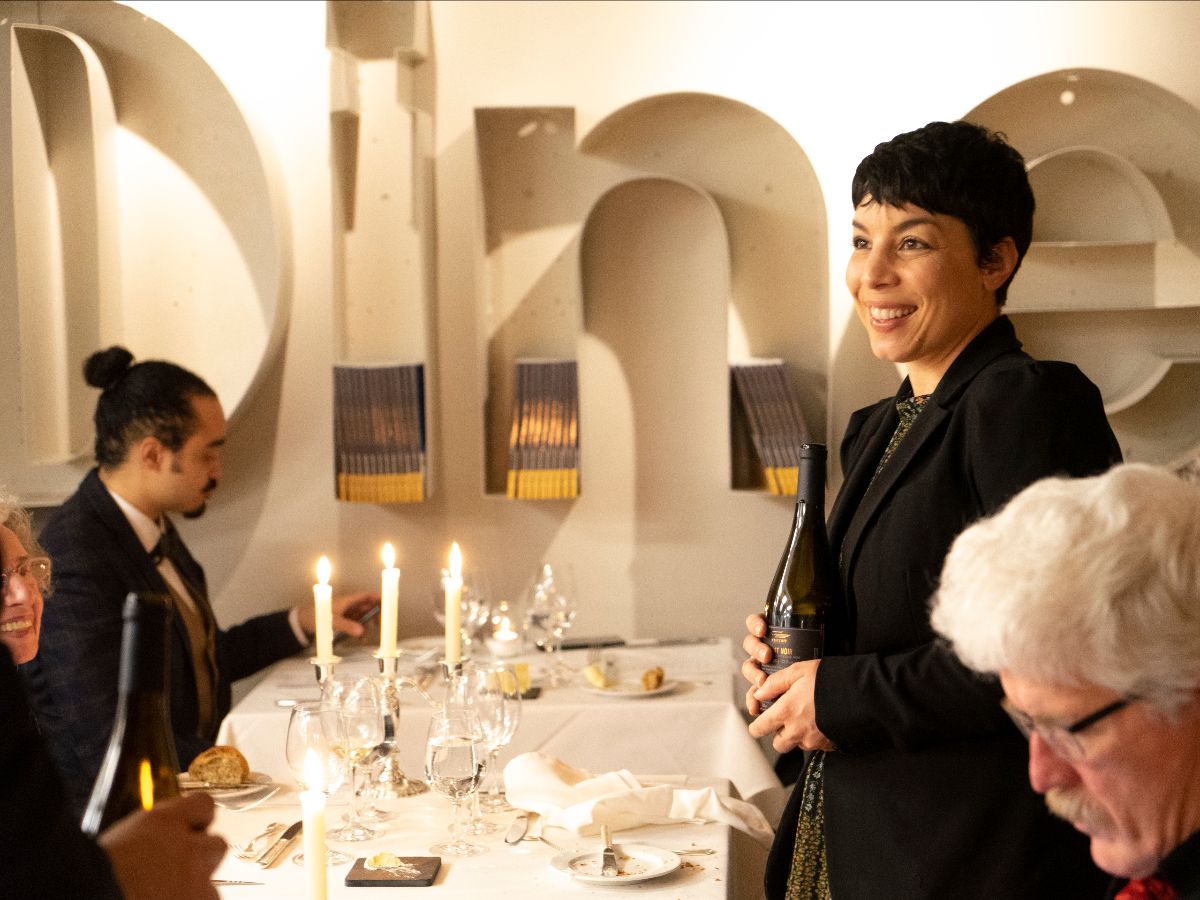 ---
Hey Food Lovers, Thinking of a Career Change?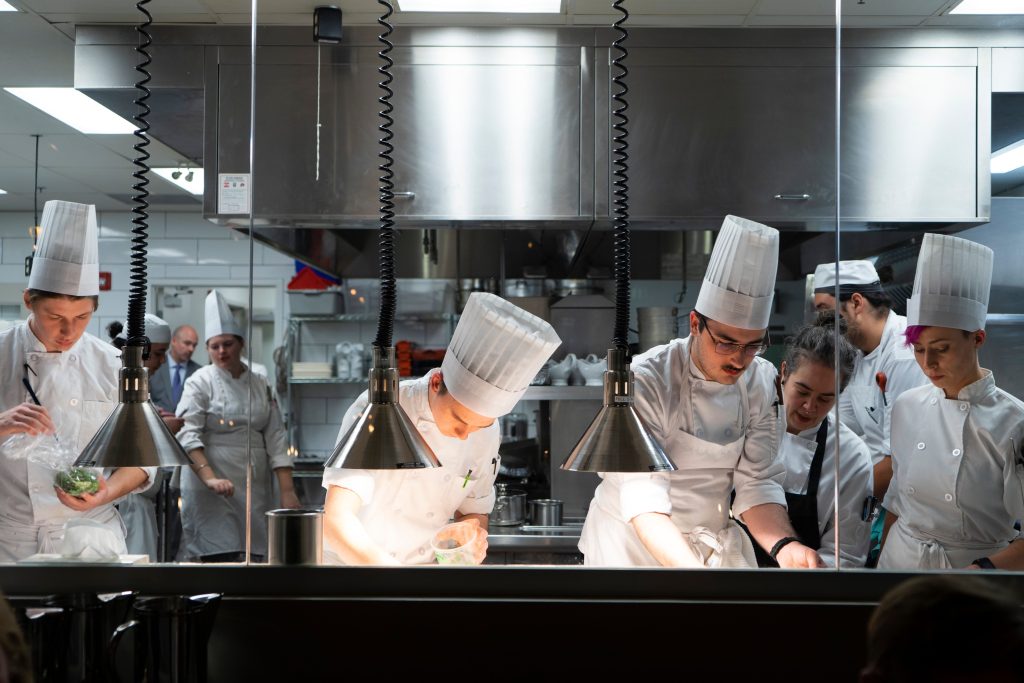 Stratford Chefs School is the path to many options in the culinary arts. Perhaps you want to marry your love of photography and your talents in the kitchen? Maybe you've always dreamed of owning your own restaurant?
Experience our highly regarded, hands-on curriculum in beautiful Stratford, Ontario – a community thriving with an unmatched culture of food and art appreciation!
2019 Escoffier Dinner Photo: Terry Manzo
---
---
---