THE SCS ALUMNI PROJECT | Profile 6
DEAN ELIEFF | Culinary Instructor, Stratford District Secondary School
Any conversation about Stratford Chefs School Alumni must include Chefs School graduate Dean Elieff (Class of 1993), for his immense culinary talent and risible character.
It was a trip to Europe as a young man that brought Dean to his decision to become a chef. Eating his way through the diverse cuisines of many countries, Dean found himself constantly saying, "I want to learn how to the make this." This curiosity led him straight to the front doors of Stratford Chefs School upon his return.
After apprenticing at Rundles for many years, and eventually attaining the position of Sous Chef, Dean was afforded the opportunity to stage at The Sony Club in New York City as well as work under American Chef Charlie Palmer at Aureole. Dean eventually spread his gastronomic wings, briefly serving as Head Chef at Down the Street and ultimately leaving his exceptional culinary mark as Head Chef at Pazzo Ristorante in Stratford. It was here, over eight years, that Dean mentored many future SCS graduates and where his innovative take on classic Italian cooking quickly made Pazzo a Stratford favourite.
"The Stratford Chefs School made a lot of sense to me as I'm from Stratford and being so closely associated with Rundles," says Elieff. "It's really the only program of its kind. It exposes you to a lot of different chefs who present a lot of creative and different ways to arrive at your destination with a dish."
Typically, in busy restaurant kitchens, chefs prefer floor staff to pick up tables with simple phrases like "Pick up table 7 please, chef." Not Dean. To keep things affable during busy times, Dean instructed floor staff to use the phrase "Get the party started on table 7 please, chef!" Anyone who has worked in a busy restaurant environment will appreciate the humour here.
Today you will find Dean "warping the young minds" of his culinary students at Stratford District Secondary School. He's always learning new cooking techniques, which compliments his love of teaching his many skills to young students, not only in the hopes they may one day follow their culinary hearts into a life as a chef, but also so they can learn about the joys of food, cooking and living well through these experiences.
Keep the party going Dean!
Are you thinking about a career in the culinary arts?
READ MORE ALUMNI PROJECT PROFILES
Photography by Terry Manzo (SCS Class of 1985)
---
'SHORT' TABLE DINNER 2021
Hurry, tickets are almost sold out!
Our second 'Short Table' al fresco dining experience will be held at Revival House – one of Stratford's finest – and most beautiful – dining venues, for our signature 2021 event, reimagined (again!).
Sunday, September 12 | 5:30pm | $125 per ticket
---
KICK-START YOUR TRAINING THIS FALL
Stratford Chefs School's hands-on, immersive curriculum and reputation for excellence make it the obvious choice for your culinary training, whether you're just starting out, or making a career change.
We're now enrolling students for our OCTOBER 2021 intake. Limited space available, apply now!
Located in the beautiful small city of Stratford, Ontario, a cultural and culinary destination, Stratford Chefs School will give you the foundation you need to succeed, whether your passion is in becoming a Chef, owning your own restaurant, catering, recipe testing, or any number of opportunities in the hospitality sector.
Photography: Terry Manzo | Video Edit: Slater Manzo
---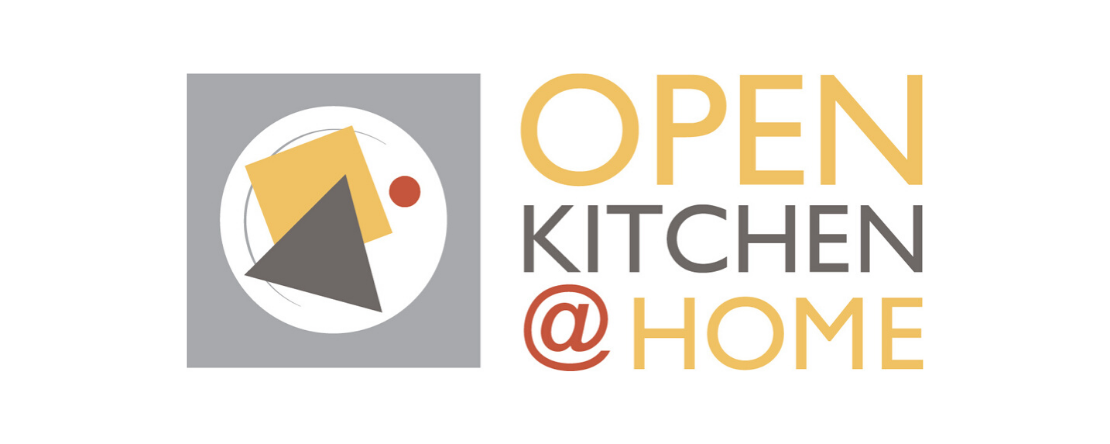 5 STAR REVIEW "What a great evening!
The video instructions are very helpful, and we learned new skills… the meal was a sensory delight – so many delicious flavours, textures and colours. Thank you!" -OK@H Patron Erin L., June 2, 2021
Meal Kits Available This Week
---
GREEK | 3 Course Finish at Home Meal Kit | Saturday, August 14
Menu
Spanokopita (4) with Tzatziki
Fresh Flat Bread with feta, grilled chicken, lettuce, tomato, onion
Orzo pasta with pea, mint, feta & grilled zucchini
Compressed Watermelon with yogurt, rose honey, lime, pistachio
$40 per person + HST | Chef Instructor Eli Silverthorne
Optional Add-ons:
Vegetarian Option is available
Additional Spanokopita (8) $12
Wine (750 ml bottle) $30
---
SOURDOUGH BREAD Starter Kit | Saturday, August 14 and Saturday, August 21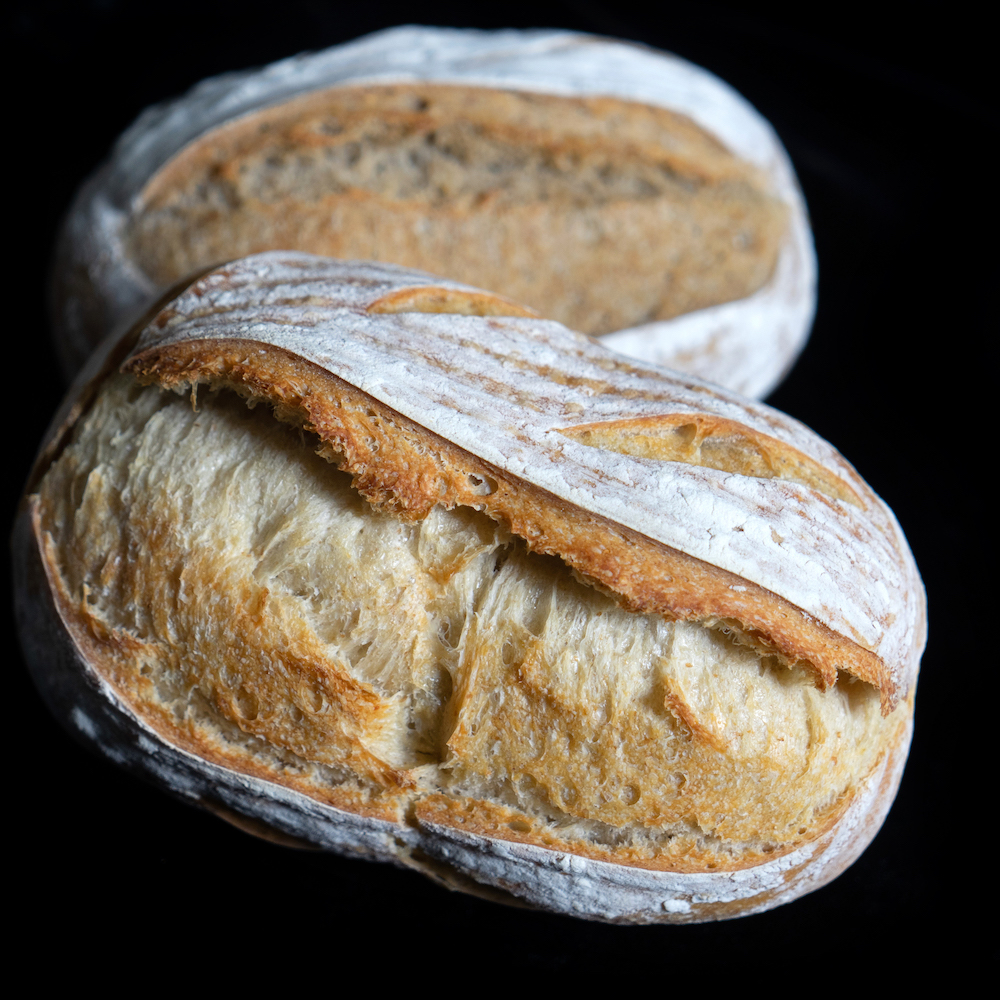 Includes:
1 Litre living sourdough culture
Ingredients to make Traditional Sourdough and Caraway Rye (4 loaves)
Downloadable instruction and recipe booklet with 2 Sourdough recipes
Video tutorials and trouble-shooting guide
$15 per kit + HST | Chef Instructor Eli Silverthorne
---
THAI CURRY | 2 Course Finish at Home Meal Kit | Thursday, August 19
Menu
Fresh roll, with pineapple mango salsa
Green curry stir fry with straw corn, vegetables
Infused rice
$30 per person + HST | Chef Instructor Eli Silverthorne
Optional Add-ons:
Add shrimp to fresh roll $4
Add shrimp to stir fry $5
Add chicken to stir fry $4
Wine (750 ml bottle) $30
---
JAPANESE | 3 Course Finish at Home Meal Kit | Friday, August 20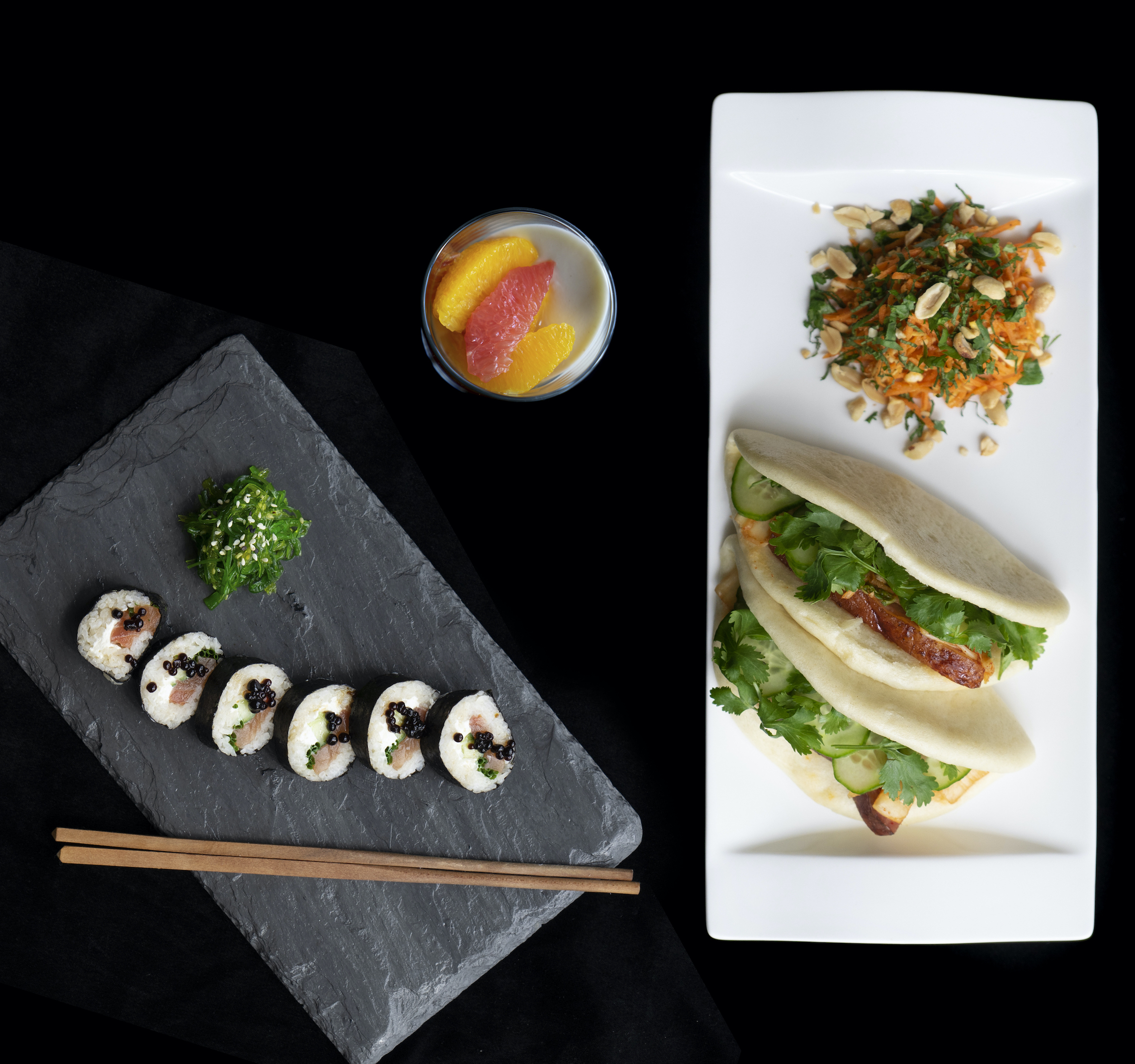 Menu
Smoked Salmon Sushi Roll (1/2 roll per kit), with horseradish chevre
Pork Belly Steam Bun (2 per kit), house kimchi, quick pickled cucumber
Carrot salad with citrus and peanut
Panna Cotta with citrus and yuzu syrup
$40 per person + HST | Chef Instructor Eli Silverthorne
Optional Add-ons:
Half Salmon Sushi Roll $7
Pork Steam Bun $7
Wine (750 ml bottle) $30
---
ITALIAN | 3 Course Finish at Home Meal Kit | Saturday, August 21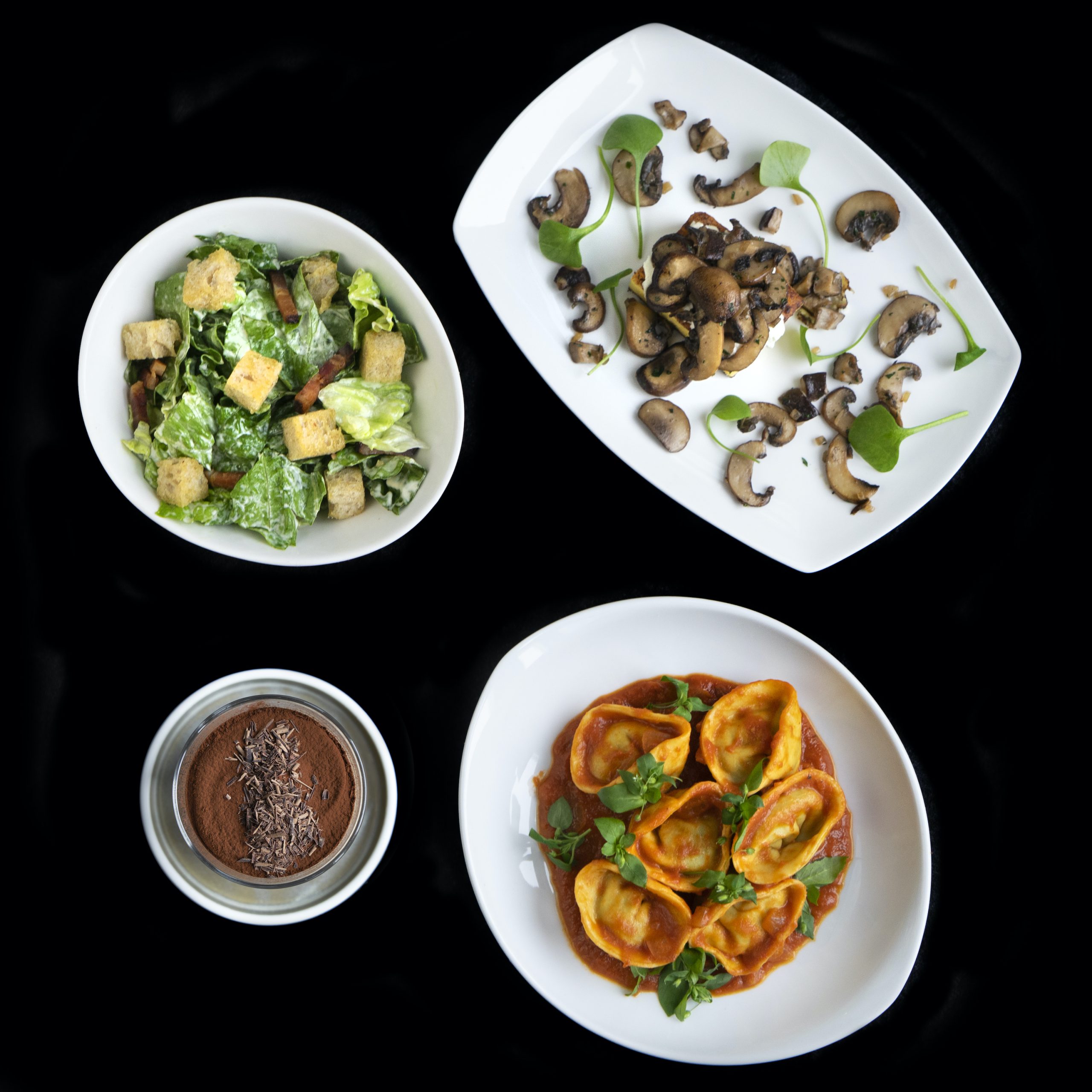 Menu
Whey polenta with house ricotta and sautéed mushrooms
Potato and spinach tortellini in a smoked tomato sauce
Caesar Salad
Tiramisu
$40 per person + HST | Chef Instructor Eli Silverthorne
Optional Add-ons:
Substitute Frozen Tortellini (in place of blanched)
Wine (750 ml bottle) $30
---
CLICK HERE TO EXPLORE THE FULL OPEN KITCHEN @ HOME SCHEDULE
---
COMMUNITY SPOTLIGHT: STRATFORD SUMMER MUSIC
Congratulations to our longtime partners and friends at Stratford Summer Music on the official opening of their 2021 Season last week. The School was thrilled to support the opening night reception with guest artists Isabel Bayrakdarian, Gryphon Trio, and Sharon Wei.
As SSM Artistic Director Mark Fewer puts it: "In Stratford, we are blessed with a city that attracts people from all over the world and we're fortunate to have the opportunity to connect regularly with some of the other exceptional contributors to our community."
We agree! Community partnerships are a vital part of nourishing healthy relationships. In this spirit of co-operation we all strive to bring the most impressive experiences to guests in all of our endeavours. Stratford Chefs School is proud to consider Stratford Summer Music one of its many valuable community partners. Through incredible music and delicious food many of our most treasured memories take shape. We reflect fondly on our experiences together and remember these times year after year. It's where so much of the love for this community comes from. #LoveStratford
---
Where the Best Chefs Train
Our innovative hands-on Professional Cookery Program will give you the foundation you need to succeed.
We are now accepting Applications for our October 2021 intake.

Since 1983, Stratford Chefs School has helped set the standard for excellence in professional culinary training in Canada and graduated over 800 students who contribute to the development of a distinctive Canadian cuisine.
Experience the Stratford Chefs School difference for yourself!
Photography by Terry Manzo (SCS Class of 1985)