A NEW SCHOOL YEAR BEGINS
Student Chef Dinners Return
We are excited to welcome a new cohort of Level 1 Apprentices, as well as our returning Level 2 Student Chefs,to SCS next week. Orientation begins Tuesday, October 19th!
With the return of our experiential Professional Program, Student Chef Dinner Labs for the public will be back, beginning Tuesday, October 26.
Modern Classics Prix Fixe Menus kick off our annual Dinner Series. Explore the Menus and book your pre-paid reservation now! More Dinners to be added soon.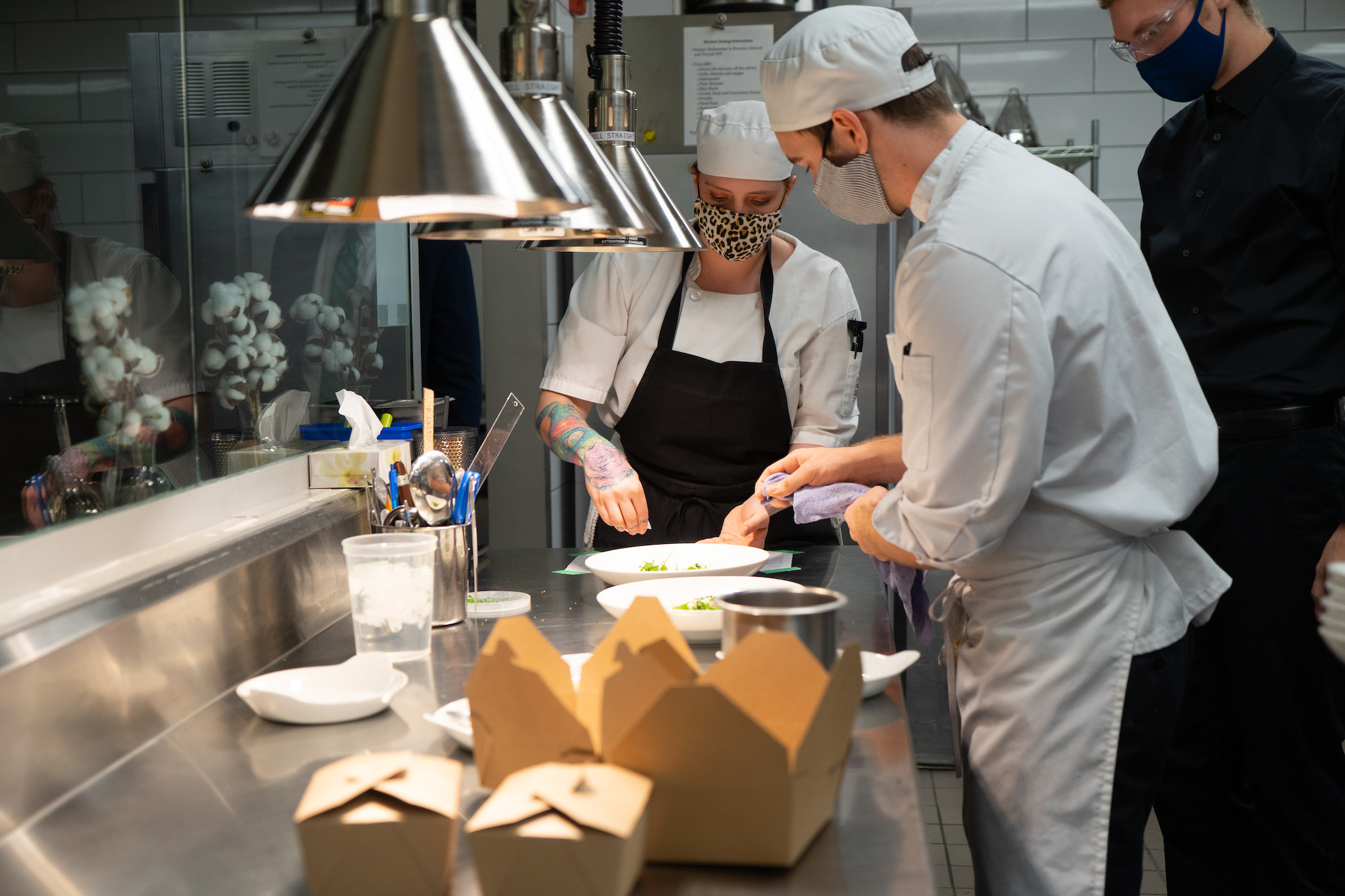 As part of the professional cookery program curriculum, our Students prepare and serve exceptional four or more course prix fixe dinner menus for the public, under the tutelage of professional chefs from our community and across Canada. We offer Dine-In and Pick up options.
Be part of their learning, come see our Students in action and enjoy a memorable multi-course meal.
---
Hey Food Lovers, Thinking of a Career Change?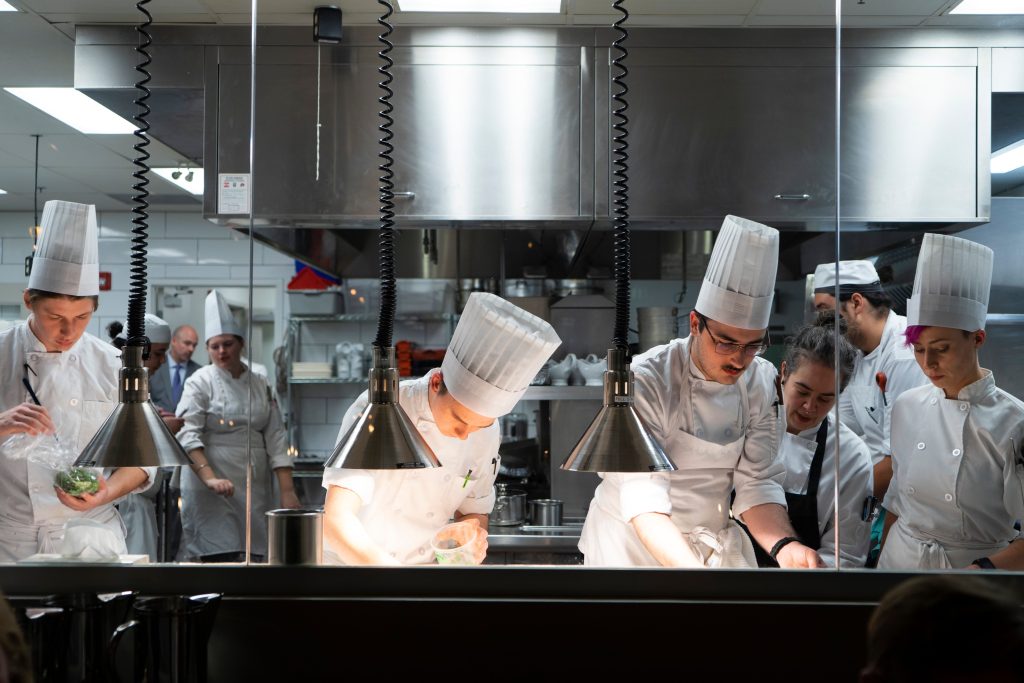 Stratford Chefs School is the path to many options in the culinary arts. Perhaps you want to marry your love of photography and your talents in the kitchen?
Maybe you've always dreamed of owning your own restaurant?
Experience our highly regarded, hands-on curriculum in beautiful Stratford, Ontario – a community thriving with an unmatched culture of food and art appreciation!
2019 Escoffier Dinner Photo: Terry Manzo
---
---

Photography by Terry Manzo (SCS Class of 1985)