Countdown to Graduation 2022!
MEET OUR VALEDICTORIANS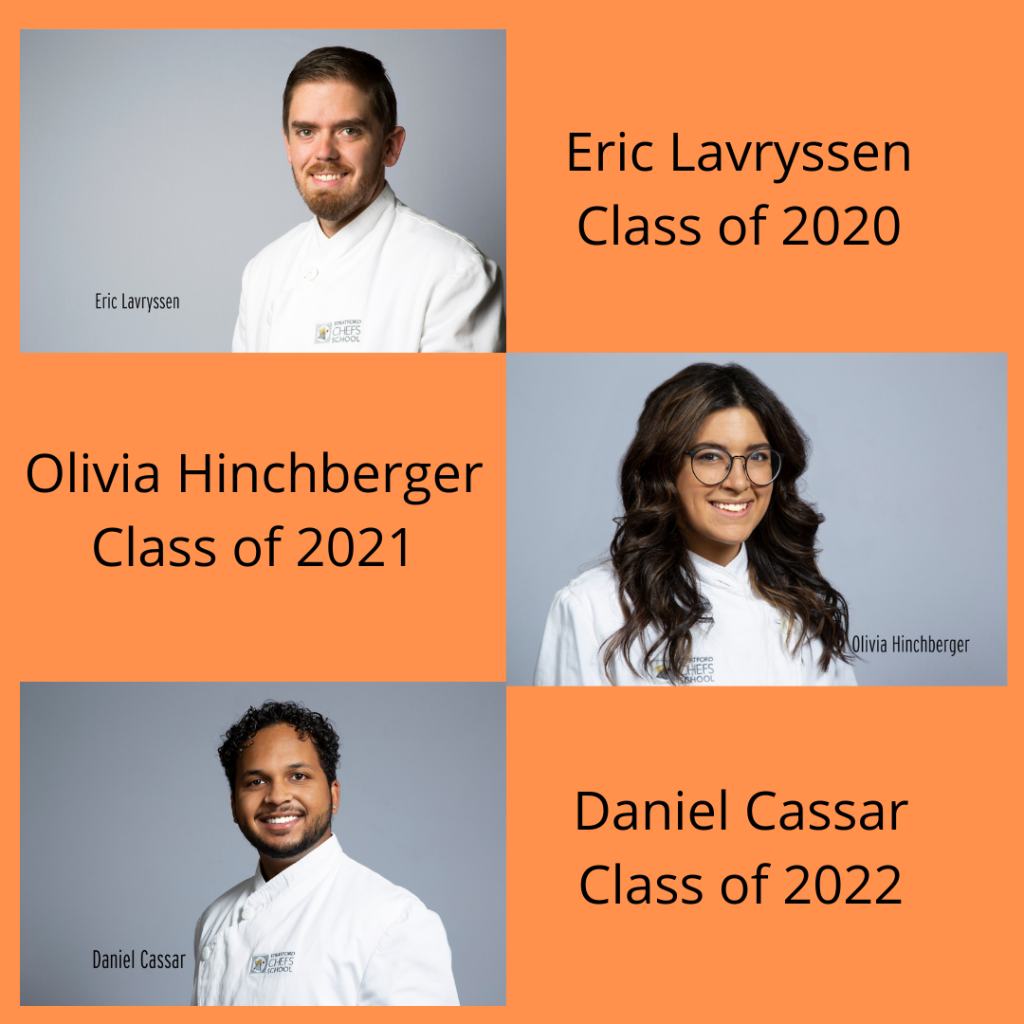 We are delighted that our commencement exercises will return next month, in celebration of the Graduating Classes of 2020, 2021,and 2022.
Leading up to Graduation on Sunday, June 5 – the first commencement we've been able to host since 2019 – we will profile the Valedictorian from each of the last three Graduating Classes, beginning in next week's Weekly Update with Olivia Hinchberger (Class of 2021). We can't wait to introduce these accomplished Grads to you and share what they've been up to!
---
'Open Kitchen' Continues

Attention Foodies! Our Open Kitchen cooking class program, led by Chef Instructor Eli Silverthorne, is up and running through September, with something for everyone!
'Get Cooking!⁠' classes are intensive workshops focused on themed recipes, such as our classes on Vegetarian cooking, and a variety of International cuisines like Spain, Greece, China, India, Israel, and others.⁠
'How Do I Use That?'⁠ classes are informative workshops that demonstrate new-to-you kitchen tools or gadgets such as Immersion Circulators for sous vide, Smokers and Knife Sharpening.⁠
'Trade Secrets'⁠ focuses on exploring a cooking technique, dish or product, such as quick meals, the ultimate Burger, fast fermented breads,⁠ pasta-making, and more.
Classes are hands-on and limited in size. Check out the schedule and book your spots early!
---
---