Alumni Profile: Jazmyn Munn
Jazmyn will be a panelist at our upcoming 'Behind the Scenes' Webinar, and is pumped to share her experiences and encourage other food lovers to be brave, follow their dreams, and always believe in themselves.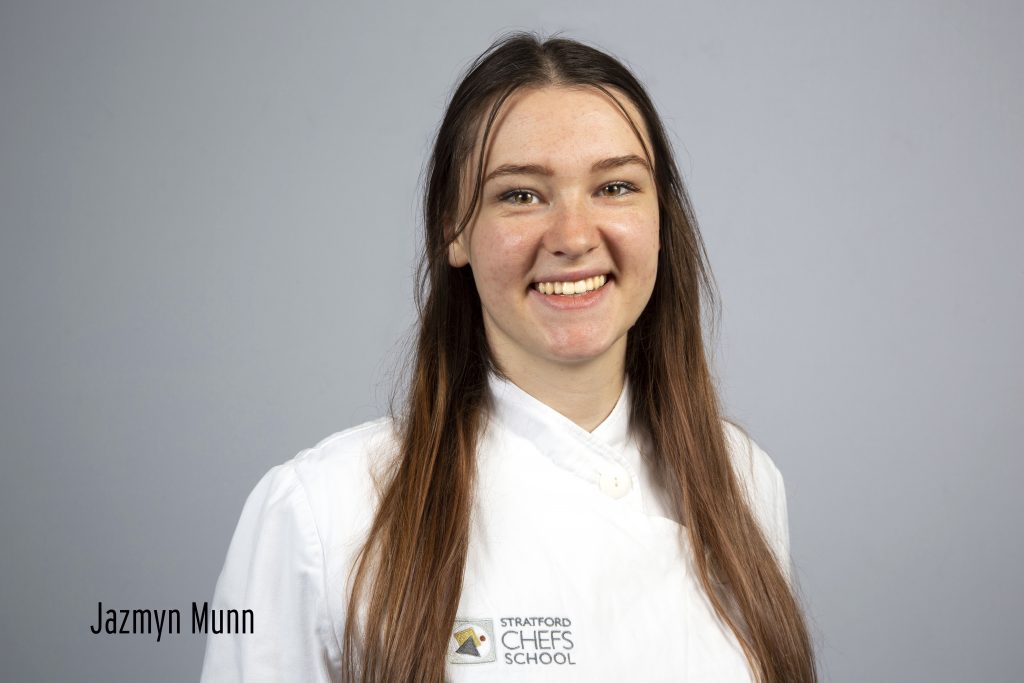 Jazmyn's culinary journey began early on with high school culinary courses and continued at Stratford Chefs School upon her high school graduation. With a natural talent and fierce determination, Jazmyn impressed her instructors. An eager student, Jazmyn never let an opportunity to learn and grow pass her by in the kitchen or the classroom. She recalls fondly the opportunities to meet like-minded people, share experiences, and have tremendous FUN in the kitchen with students, instructors, and visiting Guest Chefs. It comes as no surprise that Jazmyn's favourite classes were Cookery, Larder, and Commodities. These classes provided Jazmyn with the foundation she required to fulfill her culinary goals.
When asked to reflect on her most memorable moment at the School, Jazmyn recounts her feeling of pride and success after executing her Student Designed Menu. With a room full of non-vegan friends and vegan-loving community diners, Jazmyn accepted accolades for her three course vegan dinner from everyone in the dining room. Jazmyn was thrilled and proud to have pleased the crowd with her Menu Design!
Jazmyn is quick to point out that her Student Designed Menu was probably her biggest challenge over the course of the 32-week Professional Program. Jazmyn worked with Chef Randi Rudner to put together her menu and found the exercise challenging, complicated, but ultimately so very rewarding. Jazmyn teetered between frustration and elation during the planning process and often wondered how she would pull the menu off to completion.
Jazmyn got the job done.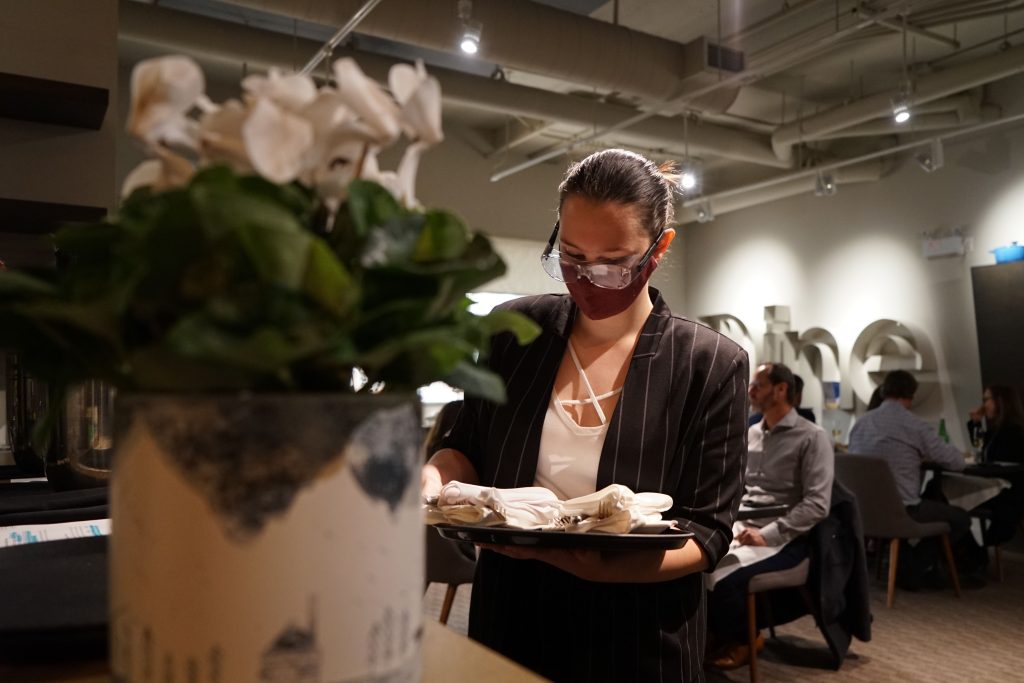 Now, one year into her career, Jazmyn is happy in Elora, working in a very good environment that is fantastic for her continued learning. She has surrounded herself with wonderful people who continue to teach her so much. As Jazmyn tells it, "Elora Mill Hotel & Spa is a wonderful spot to work where I get to use my training and continue to be taught by really talented, hardworking people."
Perhaps soon, Jazmyn will take a break from fine dining, travel to parts unknown, and try her hand at casual fine dining, a style of cooking that resonates with her. In the meantime, Jazmyn has this advice to share with prospective SCS students:
"You've got this, be bold!"
"Come out of your shell and be your talented self!"
"Share with others and accept what others want to share with you."
Hear more from Jazmyn at our Webinar on Monday, July 18. Click the button below to learn more and register.
---

Attention Foodies! Our Open Kitchen cooking class program, led by Chef Instructor Eli Silverthorne, is running through September, and has something for everyone!
'Get Cooking!⁠' classes are intensive workshops focused on themed recipes, such as our classes on Vegetarian cooking, and a variety of International cuisines like Spain, Greece, China, India, Israel, and others.⁠
'How Do I Use That?'⁠ classes are informative workshops that demonstrate new-to-you kitchen tools or gadgets such as Immersion Circulators for sous vide, Smokers and Knife Sharpening.⁠
'Trade Secrets'⁠ focuses on exploring a cooking technique, dish or product, such as quick meals, the ultimate Burger, fast fermented breads,⁠ pasta-making, and more.
Classes are hands-on and limited in size. Check out the schedule and book your spots early!
---
---