THE SCS ALUMNI PROJECT | Profile 8
Michael Taylor | Head Chef, Foster's Inn
A career in the culinary arts can offer a wide variety of experiences for those who choose to take the journey. For Stratford Chefs School alumnus Michael Taylor (Class of 1993) that journey has taken him through many kitchens over his 35 year career. From intimate gastronomic menus to organizing corporate banquets for guests in the thousands, Michael has come full circle in his exciting culinary career.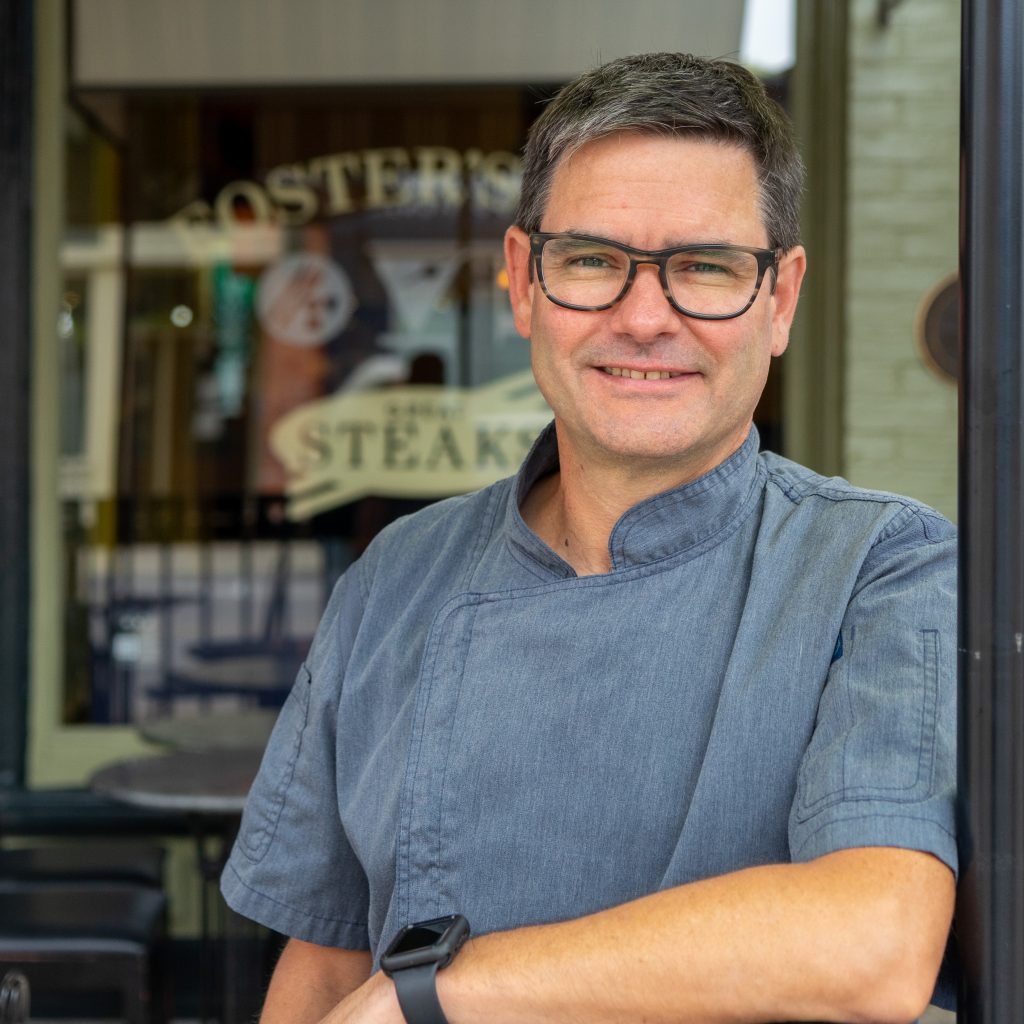 Michael began working at Stratford's Rundles Restaurant at age 14 while still in high school. A year into this part-time job he knew cooking was what he wanted to do: "I got kind of addicted to the adrenaline rush of dinner service," says Taylor. "It was unlike anything I had experienced before." After high school Michael enrolled in the Stratford Chefs School and spent another six years honing his craft at Rundles before setting off to make his way in the world.
Having graduated from SCS and feeling confident after his years at Rundles, Michael's journey began with a move to Toronto and a three-year stint under star Canadian chef Keith Froggett at Scaramouche Restaurant. Turns at Auberge du Pommier and Canoerounded out Taylor's first Toronto foray, before returning to Stratford to chef at The Sun Room and Foster's Inn.
His next turn was an unexpected one. Michael was offered an opportunity to join the hotel team at the Fairmont Hotel in Banff, Alberta. The hotel was "a totally different world to me. There, an a la carte service would be 500 covers. The volume was new, but it was exciting to be a part of."
Having spent three years in Banff, a move back to Toronto to work at The Royal York would open his eyes even further to the possibility of organizing a dinner service that would serve guests by the thousands. He credits his time spent in this capacity as being very helpful to his career. "It was an exercise in organization, structure and systems. It allowed me to build on skills I began to develop at the chefs school."
What set Stratford Chefs School apart for Michael was that "the instructors are chefs who are still in the industry. I loved the hands-on learning and the focus on apprenticeship."
Today you will find Michael at Stratford favourite Foster's Inn as Head Chef. He brings his many talents to the kitchen, and loves Stratford for its artistic culture and great food scene. It's nice to have you home Michael!
Are you thinking about a career in the culinary arts?
READ MORE ALUMNI PROJECT PROFILES
Photography by Terry Manzo (SCS Class of 1985)
---
KICK-START YOUR TRAINING THIS FALL
Stratford Chefs School's hands-on, immersive curriculum and reputation for excellence make it the obvious choice for your culinary training, whether you're just starting out, or making a career change.
We're now enrolling students for our OCTOBER 2021 intake. Limited space available, apply now!
Located in the beautiful small city of Stratford, Ontario, a cultural and culinary destination, Stratford Chefs School will give you the foundation you need to succeed, whether your passion is in becoming a Chef, owning your own restaurant, catering, recipe testing, or any number of opportunities in the hospitality sector.
Photography: Terry Manzo | Video Edit: Slater Manzo
---
CELEBRATING SUMMER'S BOUNTY
Summer's seasonal bounty was on full display at the stunning Soiled Reputation Farm last Sunday, August 22. It was a remarkable evening, with a meal to remember that featured seasonal produce from the farm and other local suppliers, cooked outdoors over an asado, and enjoyed with a view of the farm fields.
Thank you to Antony John and Tina VandenHeuvel, our generous hosts, for making this once in a lifetime dining experience available in support of the School's Virtual Kitchen Bash Online Auction.
It was a wonderful collaboration! Thank you to Antony John, chef Randi Rudner, chef Mike Booth, and Elora Mill's Daryl Wagler for preparing a truly memorable dinner for ten.
And of course, thank you to the Hendersons and the Nuhns for generously supporting the School. We hope you all had a magical evening.
---
Photos: Terry Manzo
---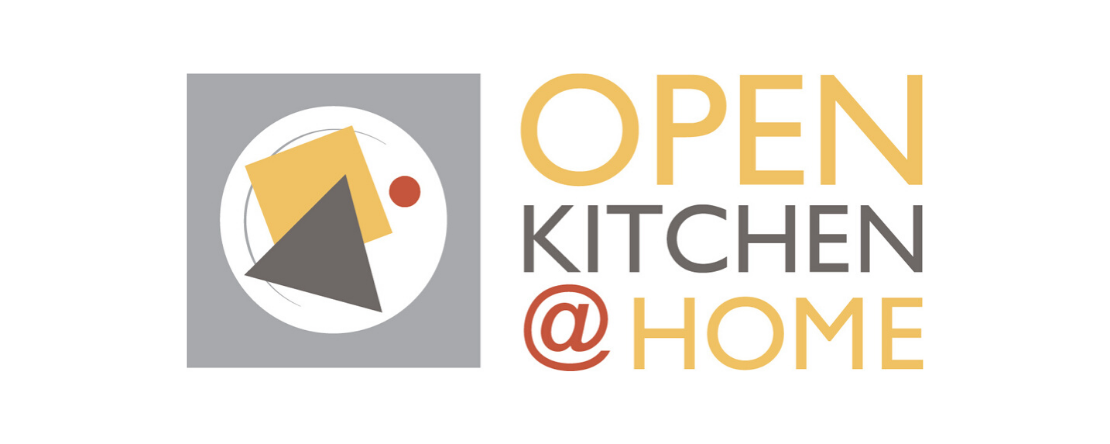 5 STAR REVIEW "What a great evening!
The video instructions are very helpful, and we learned new skills… the meal was a sensory delight – so many delicious flavours, textures and colours. Thank you!" -OK@H Patron Erin L., June 2, 2021
Meal Kits Available This Week
STEAK | 3 Course Finish at Home Meal Kit | Friday, August 27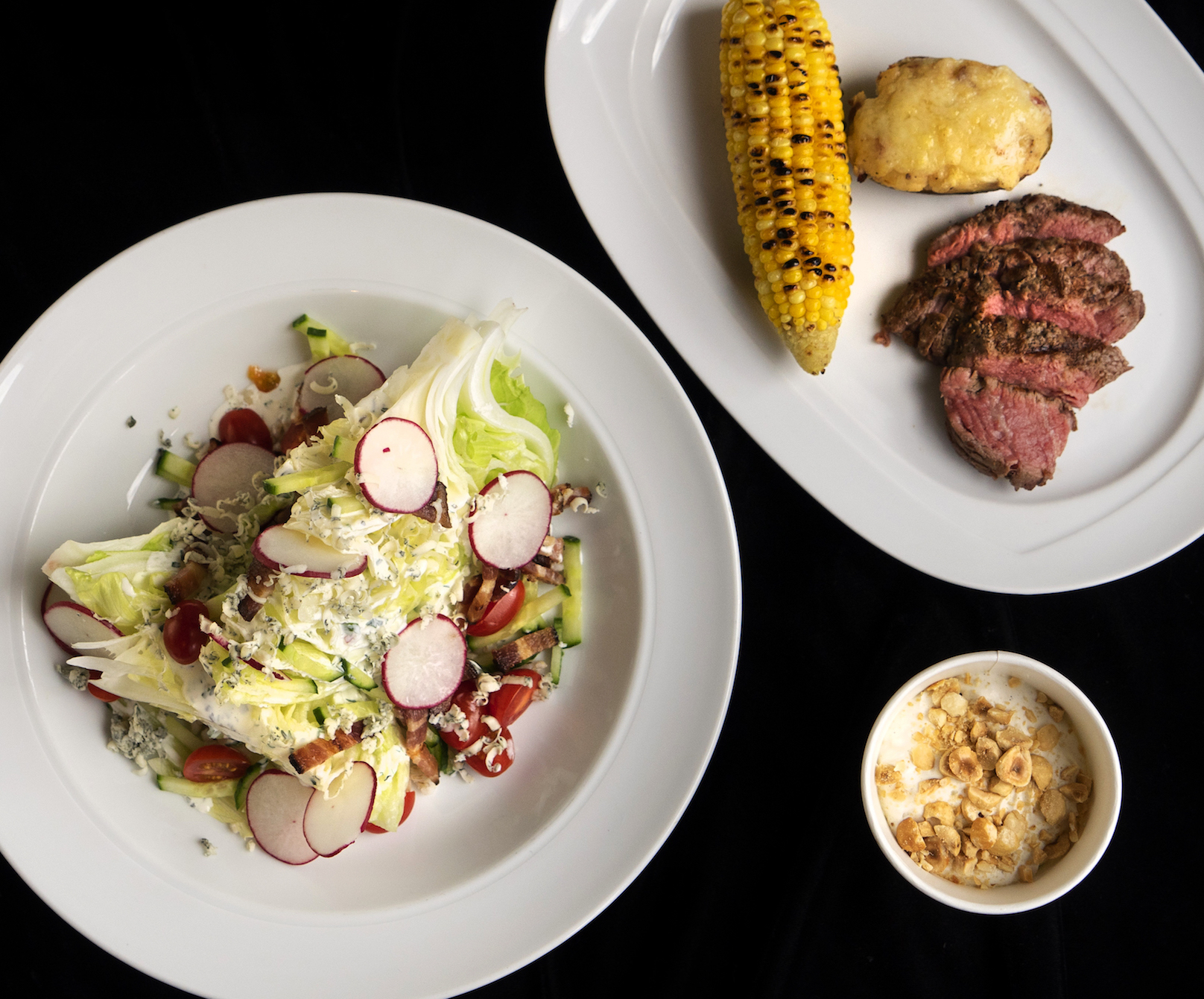 Menu
Wedge salad
Sous vide tenderloin (4 oz)
Twice baked potato, seasonal vegetable
Chocolate mousse, hazelnut, Chantilly
$40 per person + HST | Chef Instructor Eli Silverthorne
Optional Add-ons:
Shrimp Skewer $5
Mixed Mushrooms $5
Upgrade to 10 oz steak $15 each
Wine (750 ml bottle) $30
---
ULTIMATE BURGER | 3 Course Finish at Home Meal Kit | Saturday, August 28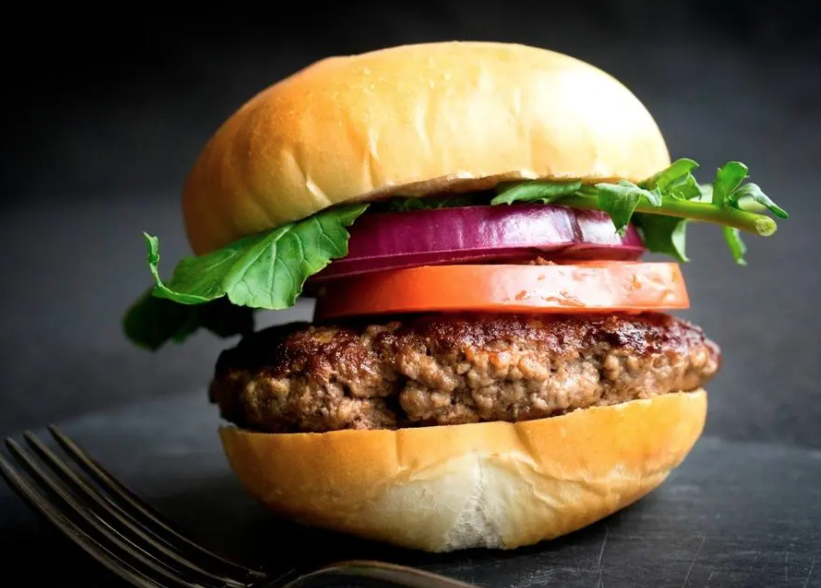 Menu
Baguette crostini with house ricotta, herbed tomatoes & balsamic
House ground beef burger with homemade bun, full sour pickles, lettuce, tomato, onion
Potato salad
Grilled pineapple, chocolate, hazelnut and Chantilly cream
$40 per person + HST | Chef Instructor Eli Silverthorne
Optional Add-ons:
Bacon $1.50 each
Cheese $1.50 each
Gluten-free Bun $2.50 each
Wine (750 ml bottle) $30
---
SOURDOUGH BREAD Starter Kit | Saturday, August 28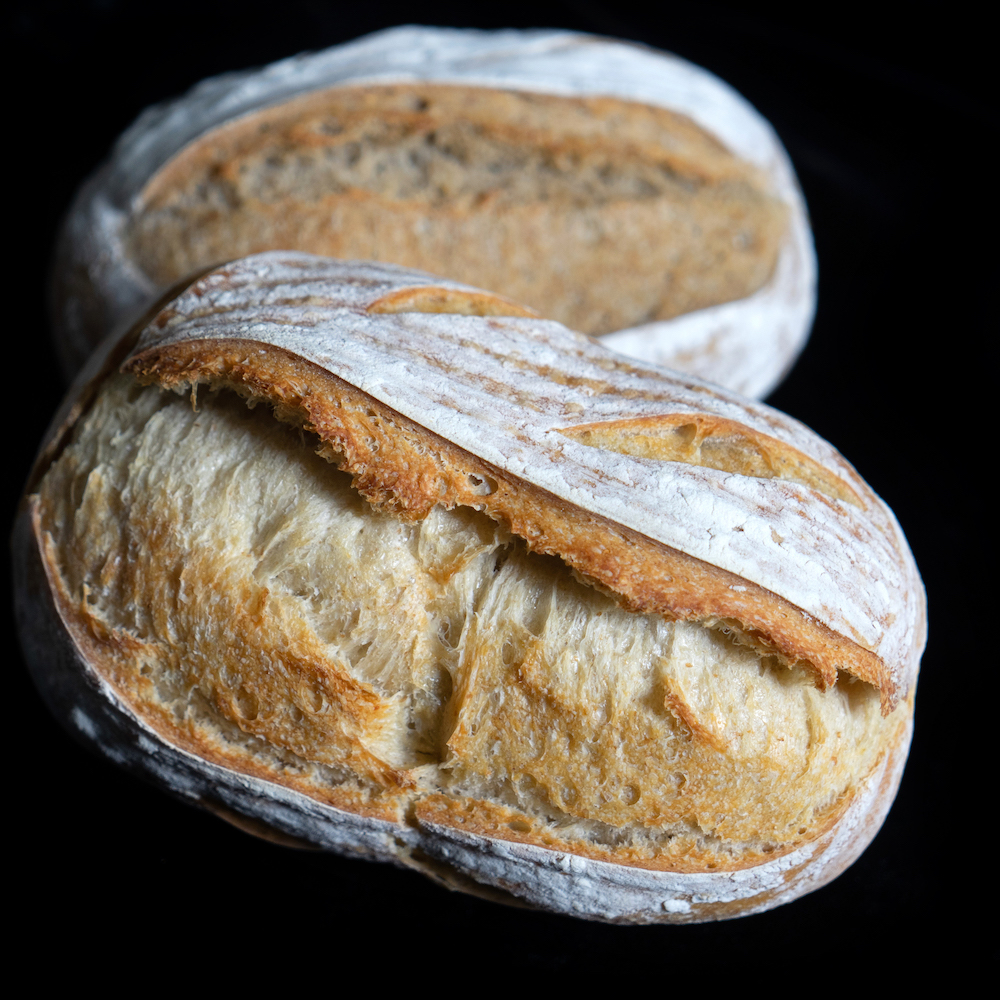 Includes:
1 Litre living sourdough culture
Ingredients to make Traditional Sourdough and Caraway Rye (4 loaves)
Downloadable instruction and recipe booklet with 2 Sourdough recipes
Video tutorials and trouble-shooting guide
$15 per kit + HST | Chef Instructor Eli Silverthorne
---
GNOCCHI | 2 Course Finish at Home Meal Kit | Thursday, September 2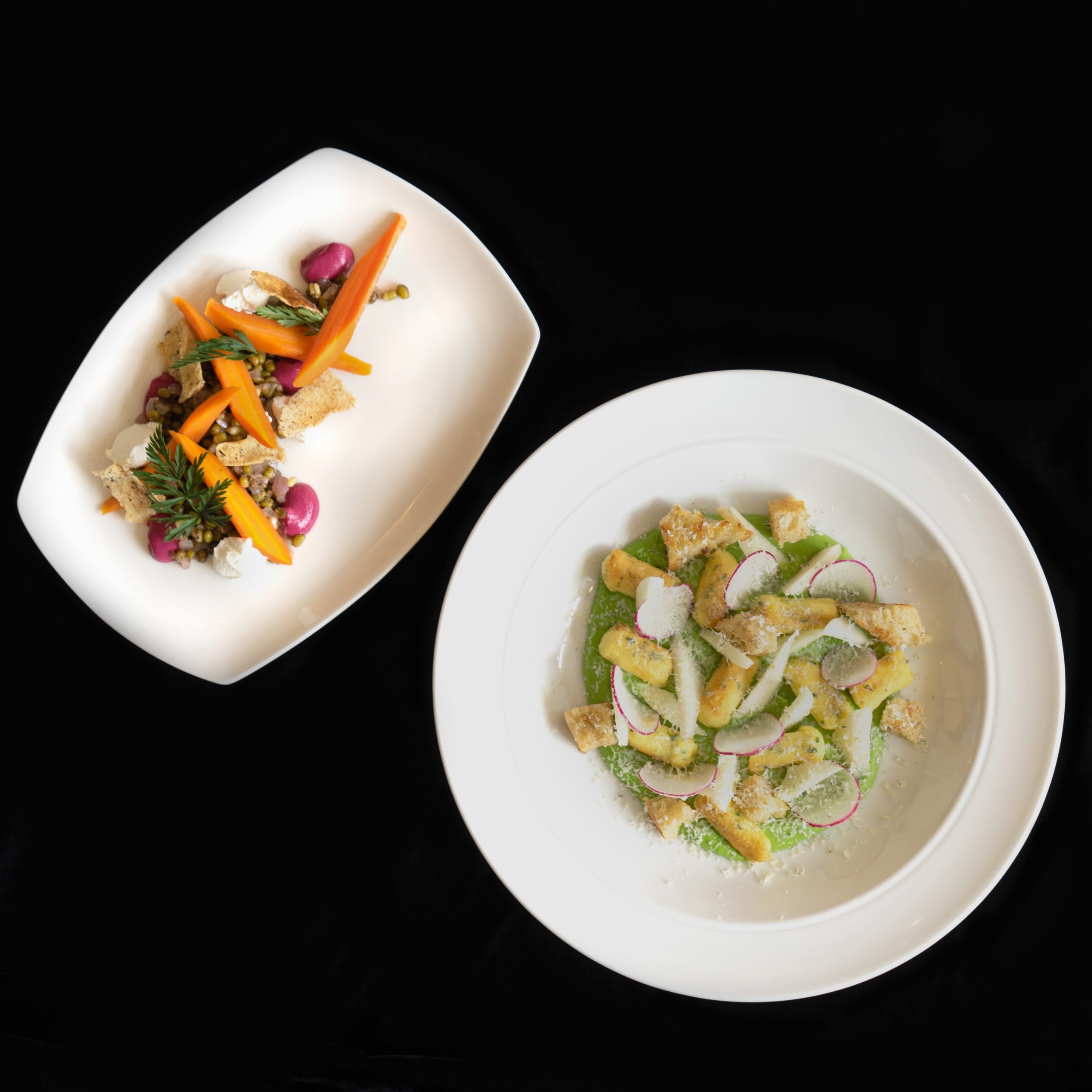 Menu
Coffee roasted carrots, tea-smoked labneh, mung beans, crisped pita, beet root hummus
Herbed gnocchi Parisienne, mint pea puree, brown butter crouton, stone fruit
$30 per person + HST | Chef Instructor Eli Silverthorne
Optional Add-ons:
Add Bacon to gnocchi $3
Wine (750 ml bottle) $30
---
INDIAN | 3 Course Finish at Home Meal Kit | Friday, September 3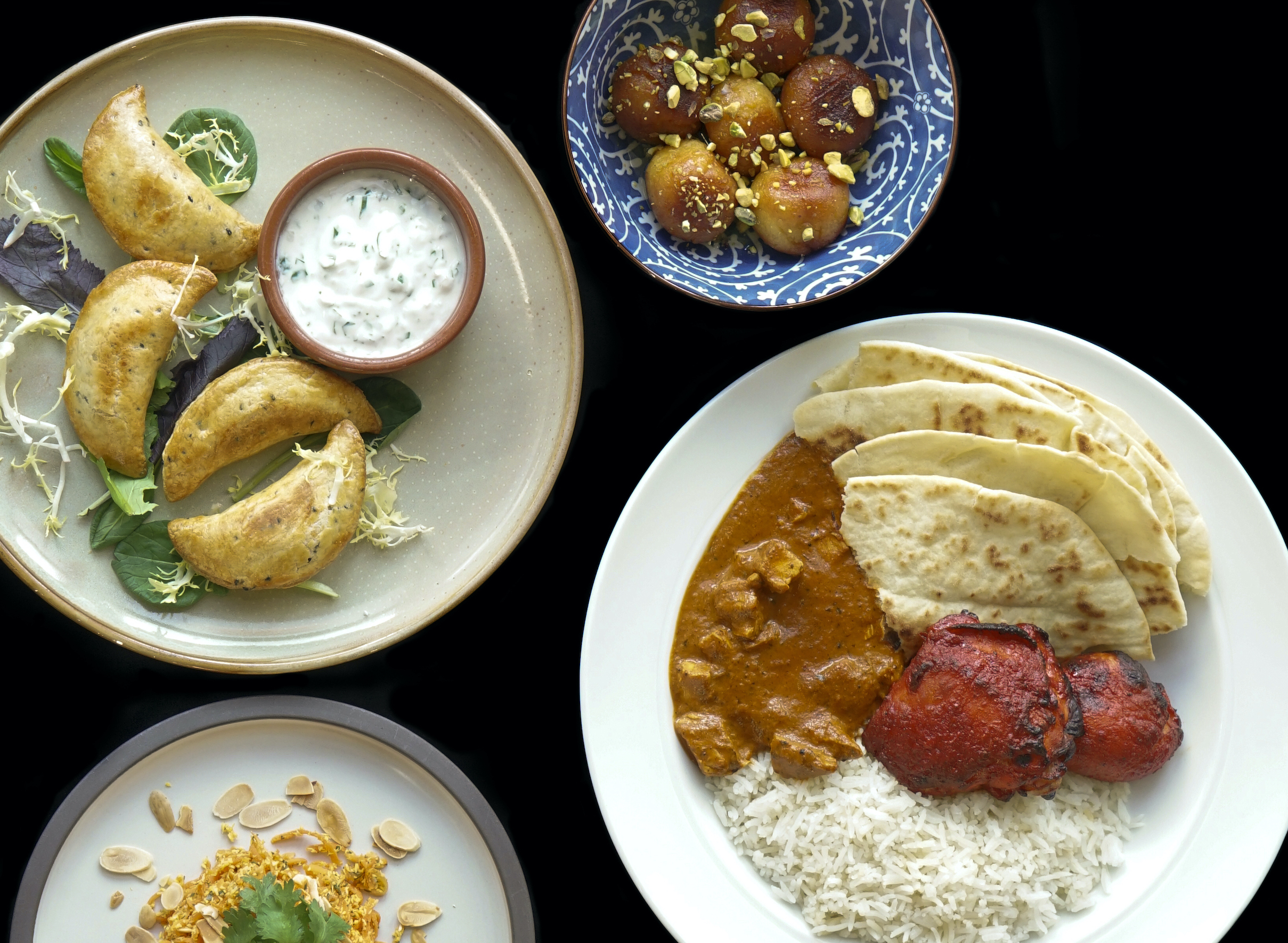 Menu
Potato samosa with raita
Tandoori & butter chicken
Infused basmati
Naan bread
Gulab jamun
Optional Add-ons:
Vegetarian option is available
Wine (750 ml bottle) $30
---
CLICK HERE TO EXPLORE THE FULL OPEN KITCHEN @ HOME SCHEDULE
Where the Best Chefs Train
Our innovative hands-on Professional Cookery Program will give you the foundation you need to succeed.
We are now accepting Applications for our October 2021 intake.

Since 1983, Stratford Chefs School has helped set the standard for excellence in professional culinary training in Canada and graduated over 800 students who contribute to the development of a distinctive Canadian cuisine.
Experience the Stratford Chefs School difference for yourself!

Photography by Terry Manzo (SCS Class of 1985)